Prophet Chukwuemeka Ohanaemere AKA The Lion Himself AKA The Liquid Metal AKA Odumejeje is the president and founder of Mountain of Fire and Holy Ghost Intervention Ministry in Fegge Onitsha, Anambra state.
You know him, right?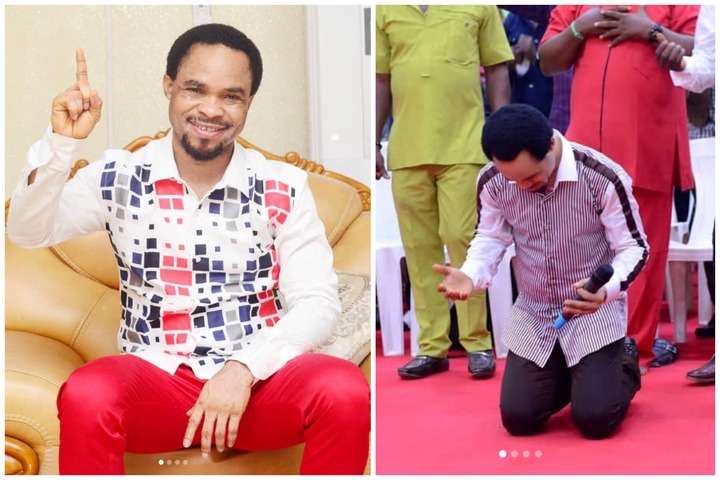 Born on the 9th of September to Mr and Mrs Pius Ohanaemere of Orsu Ihete Ukwa in Orlu Local Government Area of Imo State, Odumejeje is the 3rd child in the family of six children.
Growing up, he loved music and football so passionately that he aspired to be either a musical or football legend.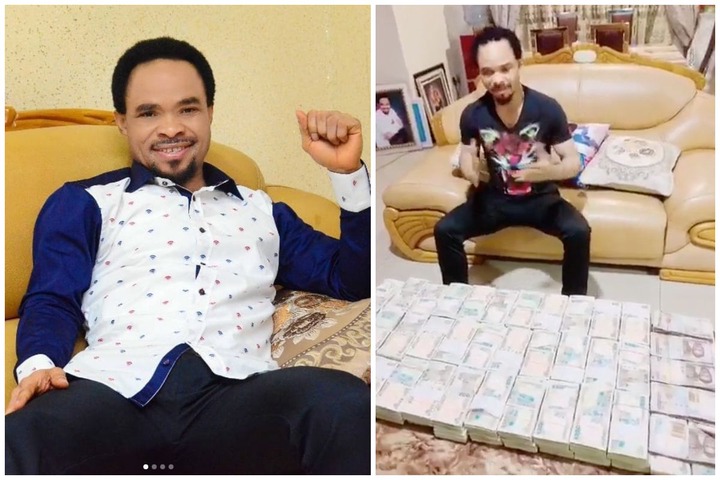 For his education, he attended Providence Secondary School after his nursery and primary education at Nweje. He wished to further his educational career but couldn't as a result of financial difficulty being faced by his mother who was a mere petty trader at Upper Iweka Lagos park.
Chukwuemeka Ohanaemere resorted to leather business, where he served as an apprentice.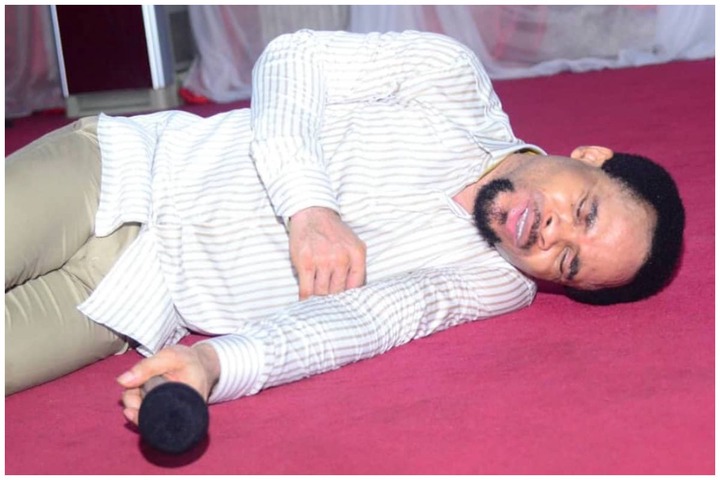 While struggling to survive, his kind and loving mother had a vision of her son becoming a great prophet of the Almighty God, a course she relentlessly backed up with prayers and fasting, for the divine arrest of her son.
Things changed for Chukwuemeka Ohanaemere at the age of nineteen (19).
In the year 2000, he quit his business, which he had been doing with evangelism and launched out into full ministerial work. At that period, it was not easy for him at all, especially financially, but his mother spent her widow's mite to see that her one time dream about her son came true.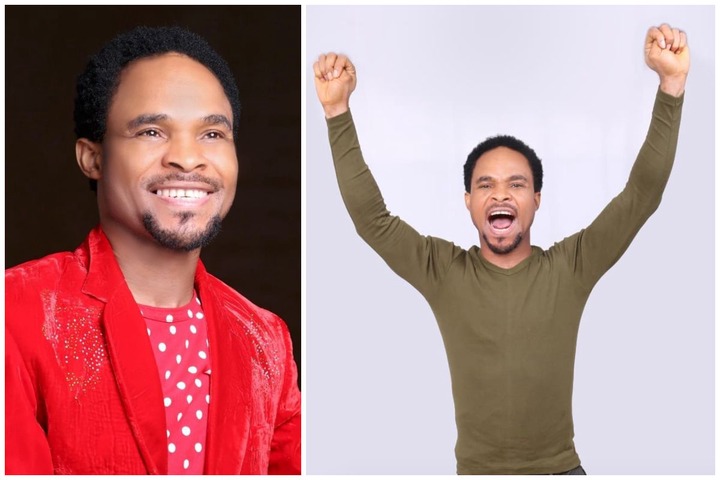 Since he started his church, Chukwuemeka Ohanaemere is fаmоuѕ fоr bоdу ѕlаmmіng а рhуѕісаllу сhаllеngеd wоmаn оn сhаіrѕ during one of his сhurсh ѕеrvісеs іn thе nаmе оf dеlіvеrаnсе. Не is also famous for having lots of money sprayed in his church.
A lot of popular Nollywood actors and actresses are staunch members of Prophet Odumejeje's church.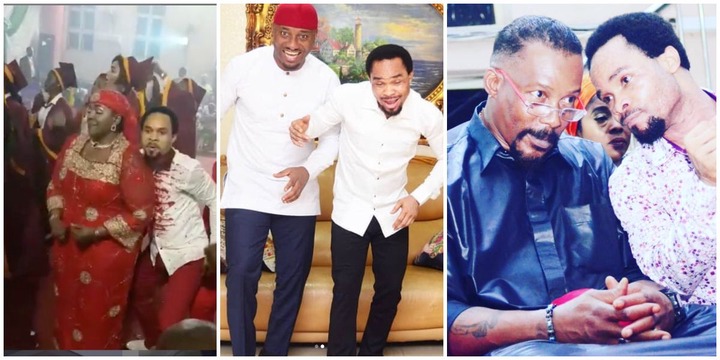 PROPHET CHUKWUEMEKA OHANEMERE ODUMEJEJE'S WIFE & CHILDREN
He is married with 4 children – 2 very handsome sons and 2 very beautiful daughters.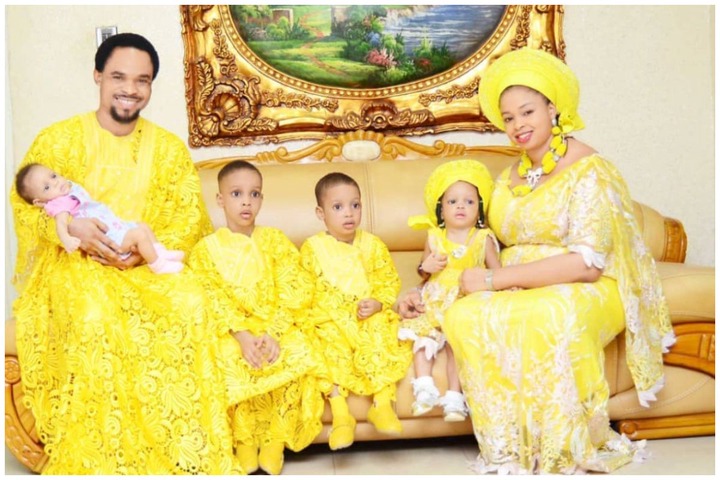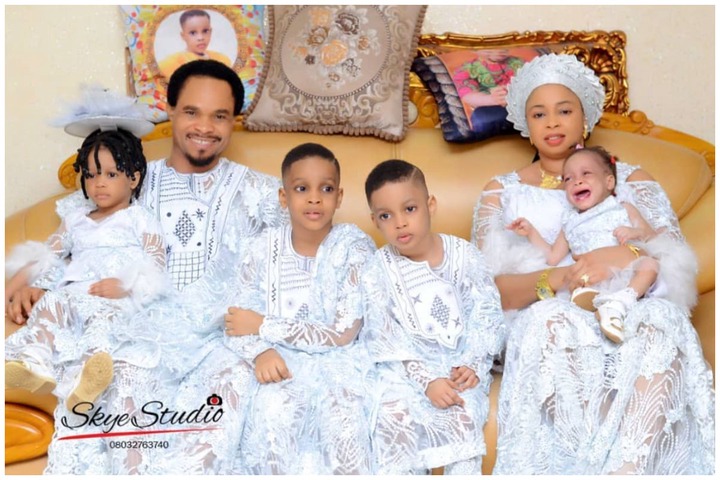 Read what Prophet Chukwuemeka Ohanemere Odumejeje said about his wife and children on his Instagram page where he shared their beautiful pictures:
ABOUT HIS WIFE:
Her Smile always melt my heart and it kept me going.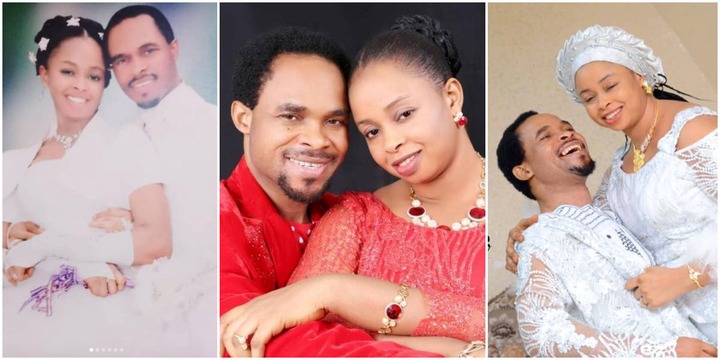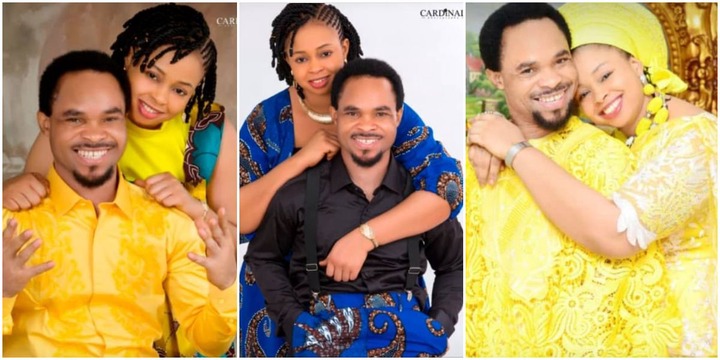 ABOUT HIS FIRST SON DAVID OHANEMERE:
"Happy birthday KING DAVID my Replica, my first son the "YOUNG LION".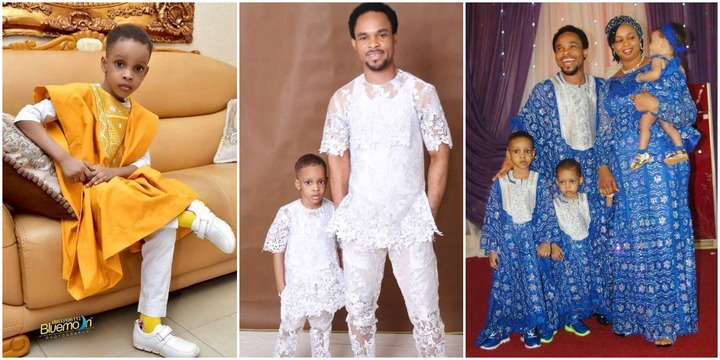 I pray that you will continue to grow in God's wisdom, knowledge and understanding..May you live long and be a Blessing to your generation."
TO HIS SECOND SON DANIEL OHANEMERE:
"Happy birthday to my second son MAJESTY DANIEL.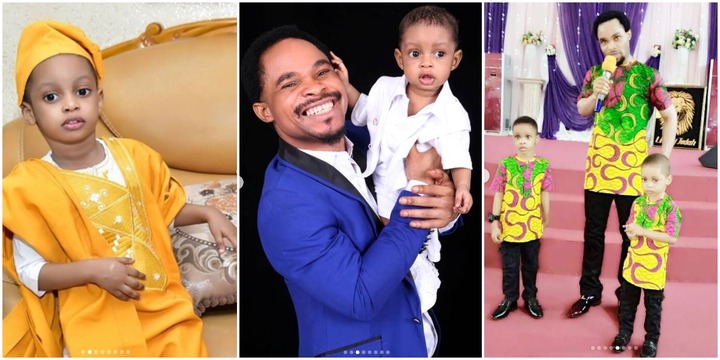 Your better days are still ahead of you. I speak greatness into your future son. Grow up and rule your world, become a blessings to your generation..live long and grow in God's wisdom and knowledge."
Prophet Chukwuemeka Ohanemere Odumejeje last daughter's name is Diamond Chimdiuto Ohanaemere. Beautiful family.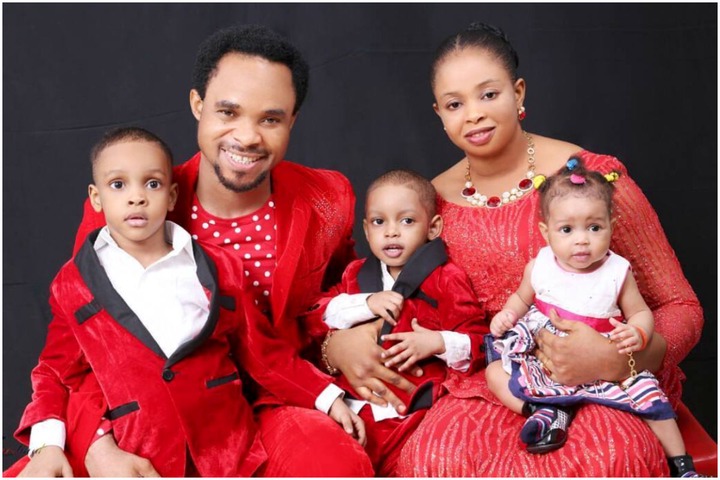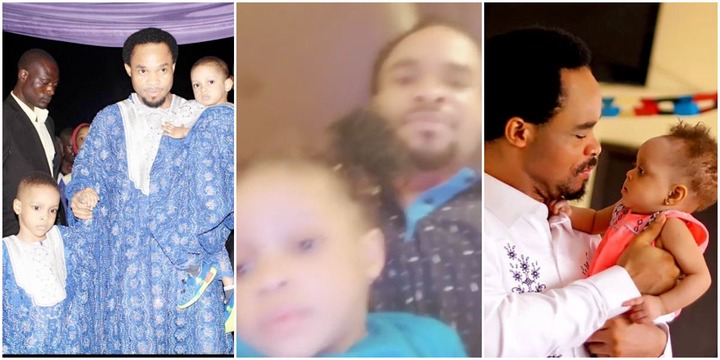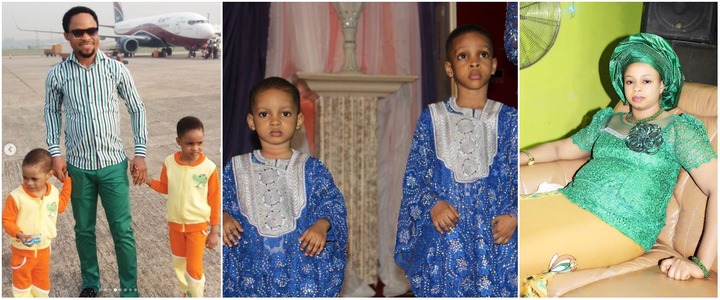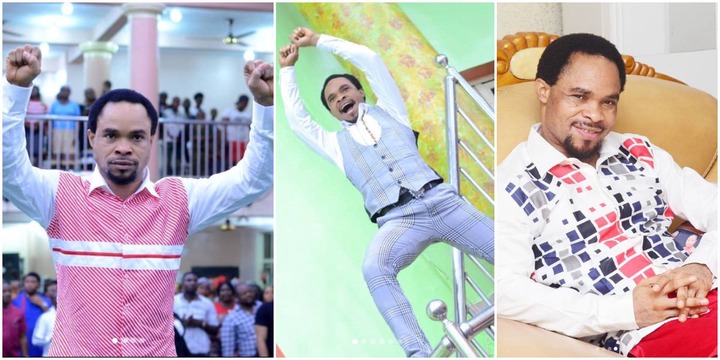 Don't forget to let me know what you think about Prophet Chukwuemeka Ohanemere Odumejeje's family in the comments.