If you love Nkem Owoh AKA Osuofia AKA the funniest man in Africa, please gather here.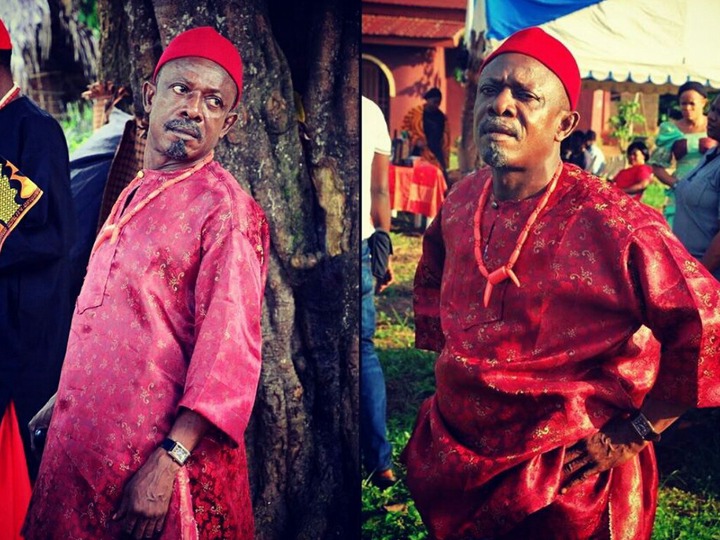 Can you imagine Nollywood without Nkem Owoh?
It`s almost impossible, right?
Well, I've got pictures and gist about his wife and children that you will love. Let's get started!
NKEM OWOH BEFORE THE FAME:
Nkem Nwabuoku Owoh was born 7th February, 1958. He is 61 years old now.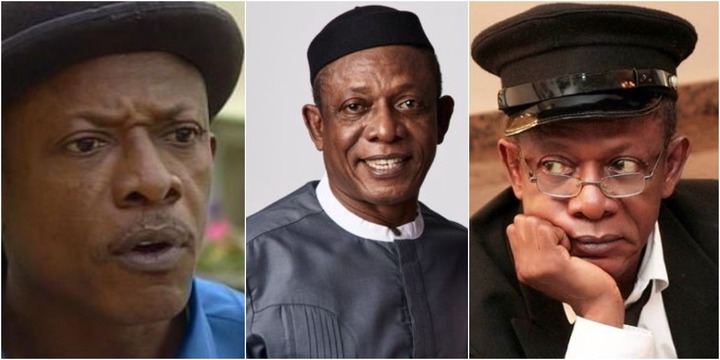 The Nigerian actor and comedian hails from Amagu, Udi town in Enugu state.
For his primary and secondary school education, Nkem Owoh schooled in Nsukka, Enugu state.
Tertiary, Osuofia got admitted to University of Ilorin where he studied Electrical Engineering. It was during his studies here that Nkem also began acting in various television and film productions and his outstanding talent was quickly noticed by the Nollywood producers.
The rest they say is history!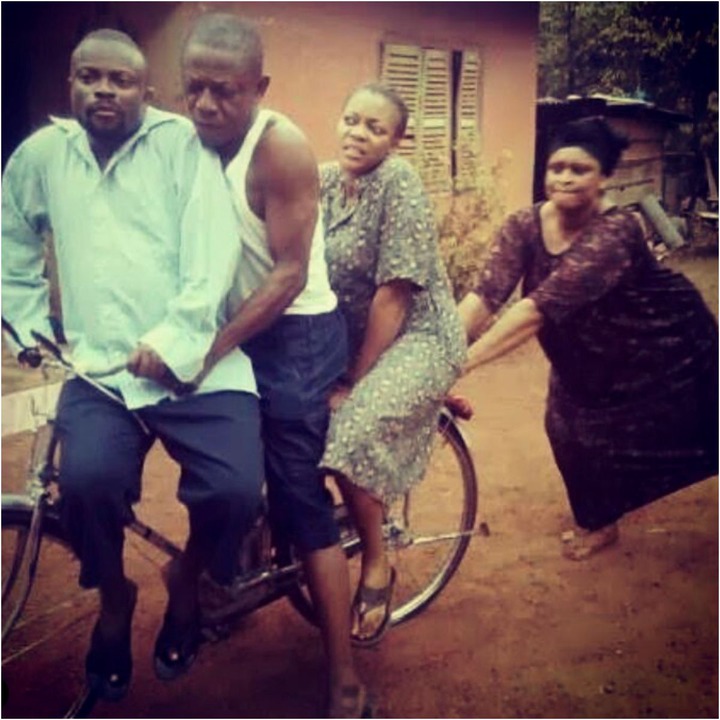 In 2005, the Actors' Guild of Nigeria placed Nkem Owoh and several other actors, including Genevieve Nnaji, Omotola Jalade Ekeinde, Pete Edochie, Ramsey Noah, Stella Damasus Aboderin, and Richard Mofe Damijo on a one-year ban from filming after they were said to have been collecting huge fees from producers due to their A-list celebrity status. The ban has since been lifted.
In November 2009, Owoh was kidnapped in eastern Nigeria. His kidnappers demanded a 15 million naira ransom. Owoh was released after his family members allegedly paid a ransom fee of 1.4 million naira.
NKEM OWOH WIFE & FAMILY:
Even though on screen Nkem Owoh is so hilarious with his comedy, there are reports that he suffered a deep trauma in his life back in 1985.
A man, reported to be his younger brother Bartholomew Owoh, was publicly killed together with two other young men, for illegal possession of cocaine and heroin.
Bartholomew Azubike Owoh, 26, a former employee of Nigeria Airways; Lawal Akanni Ojuolape, 30, a spare parts dealer, and Bernard Ogedengbe, a 29-year-old sailor, were the first Nigerians executed under Decree 20 of the military regime that launched a crackdown on crime and corruption after it seized power in a coup Dec. 31, 1983.
Reports say Nkem Owoh still mourns his brother because he was only 26 years old when he was killed.
Nkem Owoh is a man passionately dedicated to protecting his family's privacy. But we can tell you he has been happily married to his wife, Ngozi Nkem Owoh for some solid 21 years.
Mrs Ngozi Nkem Owoh is a very private person. You will find no pictures of her anywhere online.
There is a common misconception that Nkem Owoh is married to Nollywood actress Chinwe Owoh.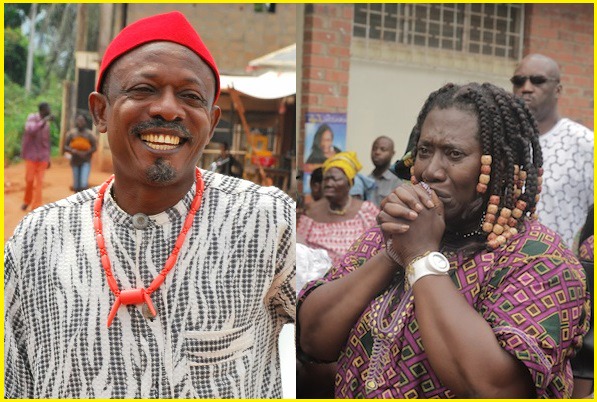 The truth however is that they are in-laws. Nkem and madam Chinwe are not very forthcoming when it comes to giving more information about their family connection to the media. Their reason, according to reports, is that they want to protect their families from paparazzi.
Nkem Owoh wedded his wife Ngozi in 1998 and together, they are proud parents to their two adult daughters who are also fiercely protected from the public.
Nkem Owoh kept his daughters away from the media as he prefers they live a normal life away from his fame. Not even their names and occupations are known to the public.
However, it's been only one time that Nkem Owoh decided to bring his two daughters along with him to a business event.
Nkem had appeared in public to renew his endorsement deal with MTN and decided to show up with his two daughters. This caused a lot of surprise among his fans who got to see his beautiful daughters for the first time ever. And last time since then.
See proud dad Nkem Owoh with his daughters below: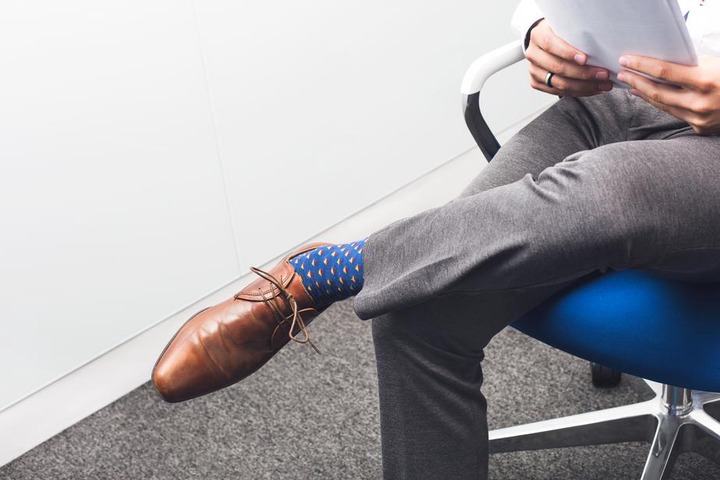 Nkem Owoh's wife always supports her husband in whatever he does. As Nkem Owoh says, he travels around the world a lot due to his career, but his wife Ngozi is always understanding and sensible towards him.
Nkem Owoh once reportedly said his two daughters have talked about seeing more of him on TV than in real life.
However, the whole family spends as much time as they can together whenever Nkem has free time.
Nkem Owoh's hard work and resilience has always paid off. At the 2008 African Movie Academy Awards, he was awarded the top honours for Best Actor in a Leading Role amongst many other awards.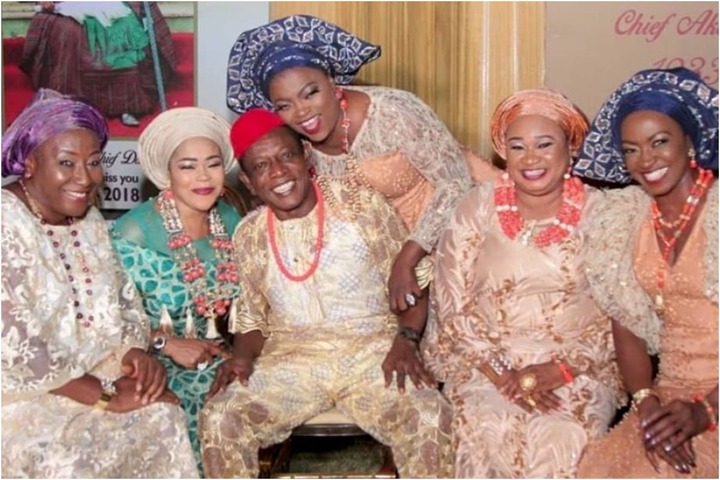 Don't forget to let me know what you think about Nkem Owoh's family in the comments.