See the firebrand General overseer of the Mountain of Fire and Miracles Ministries, Dr Daniel Olukoya and his beautiful wife on their wedding day in 1986.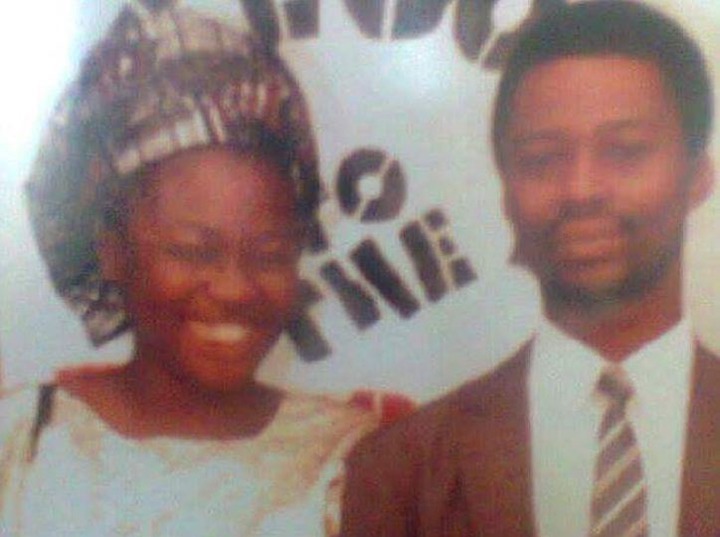 Just look at his beautiful wife, Pastor Mrs Shade Olukoya all giggles.
Dr Daniel Kolawole Olukoya is the General Overseer of Mountain of Fire and Miracles Ministries.
He holds a first class Honors degree in Microbiology from the University of Lagos, Nigeria and a Ph.D in Molecular Genetics from the University of Reading, United Kingdom. As a researcher, he has over seventy scientific publications to his credit.
He is happily married to Pastor Folashade Olukoya and together, they are blessed with a son, Elijah Toluwani.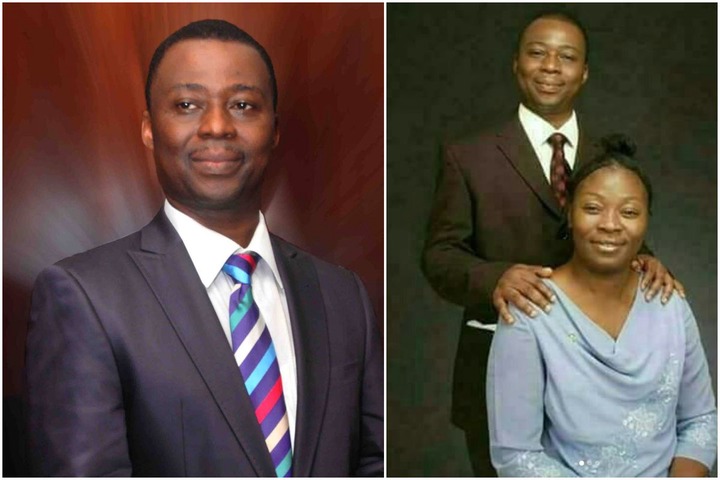 Dr Daniel Olukoya, the General Overseer, Mountain of Fire and Miracles Ministries (MFM), made headlines last Christmas when he said his church does not celebrate Christmas because it is unbiblical.
According to Olukoya, no book in the bible recorded the word ' Christmas' or that Jesus was born on Dec. 25. He said:
"If you really study the Bible from Genesis to Revelation, there is no word like Christmas.
The bible only recorded that the Shepherds were taking care of their flocks during a very cold season when they sighted the star that announced the birth of Jesus Christ. This cold period could be around April or May,'' Olukoya said.
Dec. 25 is a date originally set aside by the ancient Romans for Mars festival by the worshippers of the sun.
The birth of Christ was subsequently co-opted into the same date to give the Mars festival more popularity and then renamed 'Christmas'."
Olukoya warned modern Christians to stop promoting such unbiblical celebration. The MFM church has decided to henceforth engage her members in various spiritual activities during such periods and other public holidays to discourage them from partaking in such unscriptural celebration.
DR DANIEL & SHADE OLUKOYA MARRIAGE:
Here is how Dr Daniel Olukoya proposed to his wife before their wedding in 1986. It was a very straight to the point, MFM proposal. Lol.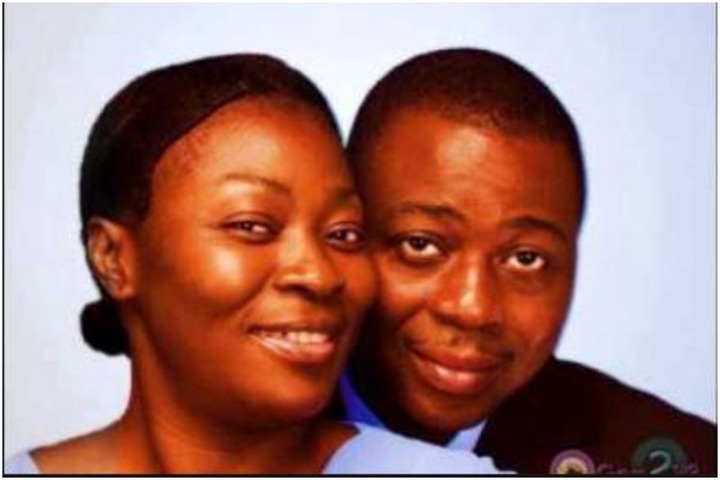 Dr Olukoya said:
"When I was in secondary school, I didn't have a girlfriend. I was not interested. I read more of my books and I served God. I didn't do random sampling trying this and trying that. I just relied on God rest assured that when the time comes, He would show me whom to marry.
That was how it was until I met her. I met her in the course of my ministration. She was a chorister in another church I was invited to minister.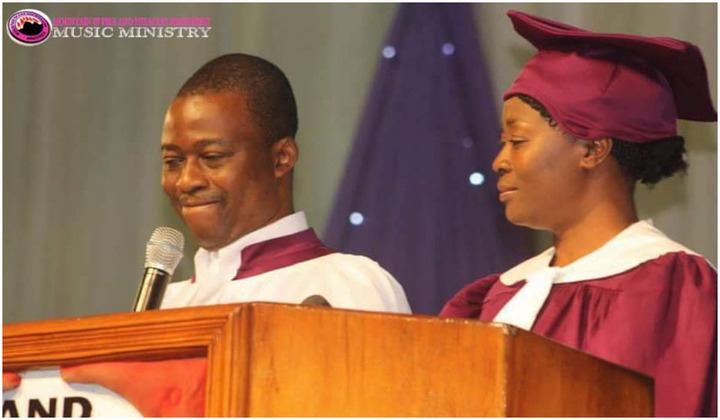 Let me simplify it. The first time I met my wonderful wife was when she was singing as a member of a choir in a church I was invited to minister . That was how I got to know her.
Later, I was in a place called Tresting. It's somewhere on the mountains in Italy. I went there for a conference. One night too, as I was saying my prayers I prayed about marriage.
"I asked God for a woman who would want to work and fit into what God wanted me to do and the Lord brought her image. I wasn't sleeping o. It wasn't a dream, and God said "this is the woman".
Again, I prayed three times and got the same answer " this is the woman". That was my first testimony.
My father, who was a pastor also prayed. He had never seen her, but when he visited Lagos and saw her for the first time, he said "… this is the woman I saw too".
It's not a question of I feel led, or I think so, I heard and I saw before I took a step.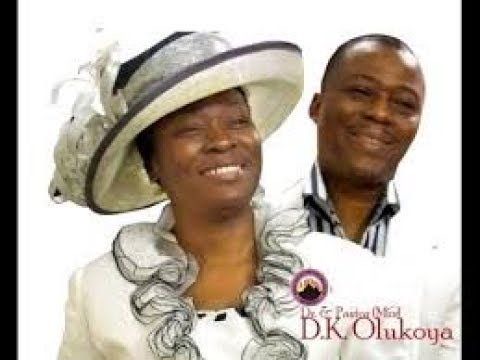 How I dealt with the many women in my congregation who want to have a relationship with me – The bible says flee from all appearances of evil. The best thing is to flee and not wait. Don't wait for it to develop.
Mrs Shade Olukoya shared her own side of the story and said:
"When I first met my husband, I was a chorister. I was very inexperienced and all I knew was to serve my God. I was brought up that way.
He was then a music director who came to our church to improve the performance of the choir . We used to call him brother Daniel.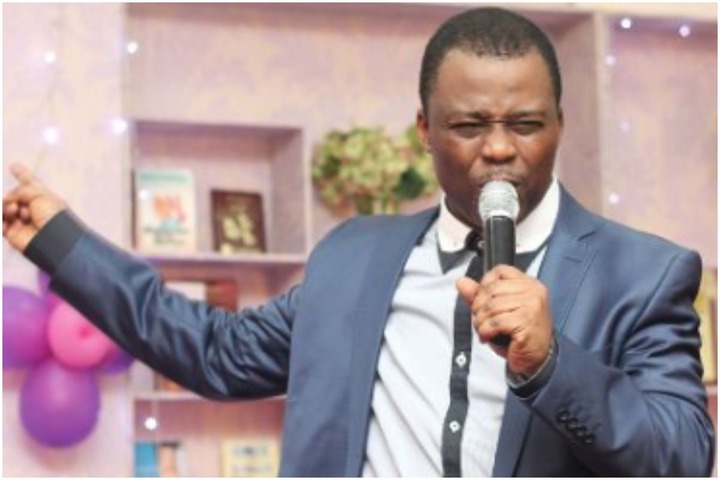 There was really nothing on my mind than we had a nice brother who was coming to teach us in the choir. He was down to earth and straightforward. Anytime he came we enjoyed his teaching. We always wanted him around because we learned a lot from him; more than the songs he taught us.
The way he proposed to me: It was like he was maybe prophesying or speaking in tongues. It wasn't the kind of language you would expect from young people… you know something like, I'm in love with you.
That day, he called me and we were in a small room where we normally had our fellowship. He used to do his counseling there too. I was thinking within me when I heard he wanted to see me and I wondered oh my God, have I done anything wrong? What has the man of God got to say to me today?
I was on dry fasting as well trying to see a man of God. In preparation for that visit, I was praying and wondered oh God, what is this meeting all about?
Just as he writes his books, he's a man of not too many words but action, backed up by the power of God. I'm not praising anyone, but I'm saying the truth from the bottom of my heart.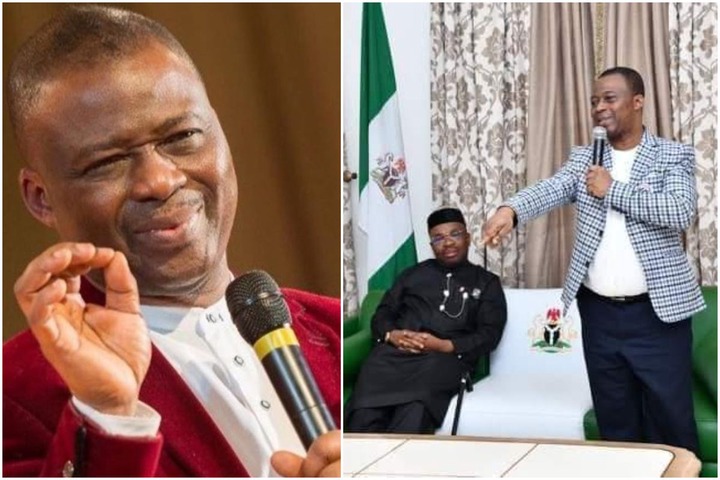 That day, he talked to me and he said, "God is laying it in my heart that you are my wife. Simple".
It was like I was in another planet trying to come back. Before I said anything, he just said to me, "you have enough time, you go and pray".
When he visited, it was like an inquiry about what went on after the appointment. The result of my prayer and things like that.
When I got to Ife, it was like God prepared that place for me to have a personal encounter on the issue. To me, it was a matter of life and death, because of our Christian background . We prayed over everything, committed everything into Gods hands. We didn't do anything without hearing from God.
For the first time in my life, we did marathon fasting. I fasted for 3 days just to ensure that I was getting it right.
Just to get a yes or no. While I was praying, I had the idea of having a very pleasant marriage and a man I can call my brother, my friend. True love comes from the heart . I prayed to the Lord that I didn't want deceit, I didn't want to make a mistake. I wanted a happy marriage and God confirmed his word. God confirmed it by showing a revelation to me. As an artist , I was able to do a sketch for my own future reference.
God showed him to me. I was actually presented to him. That was when I knew God had a hand in it. I was not really matured enough to say I heard God's voice . God gave me that revelation and gave me witnesses as well to back it up. I prayed to God and I was happy. I had peace within me and I could see the future becoming bright.
I was confident that I was doing the right thing. I told him what the result of my prayers was and he asked when was my next birthday. I told him and he said to me, you share the same birthday with me.
The relationship was not based on maybe because we shared the same birthday. We actually knew about that at that point in time. It made the relationship even more special to me and from there we started.
We attended prayer meetings together. At first, we were meeting on Tuesdays . Then he gave me topics to talk about. He was a very good moderator, and he gave me just 10 minutes to speak on a particular topic. We discussed and we prayed together. We enjoyed every bit of our courtship.
We did not indulge in pre-marital sex. The courtship lasted about a year and a few months. Like I told you, before I got born again in 1974 the Lord had been helping me. I never got into trouble like other people did.. So, the question of temptation did not come in a way that most people talk about temptation now.
When we meet, we are meeting on purpose to study the word, discuss and go."
Dr Daniel Olukoya is 62 years now and has been married to his wife for 33 years!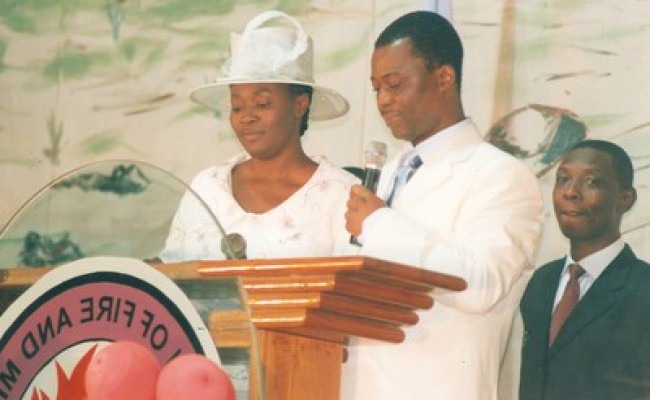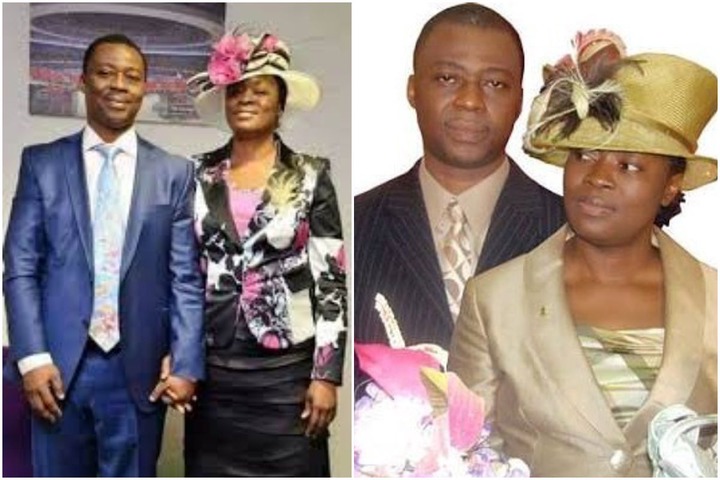 Don't forget to let me know what you think about Mountain of Fire General Overseer Daniel Olukoya's family in the comments.