Nollywood actress Liz Benson is truly an ageless beauty.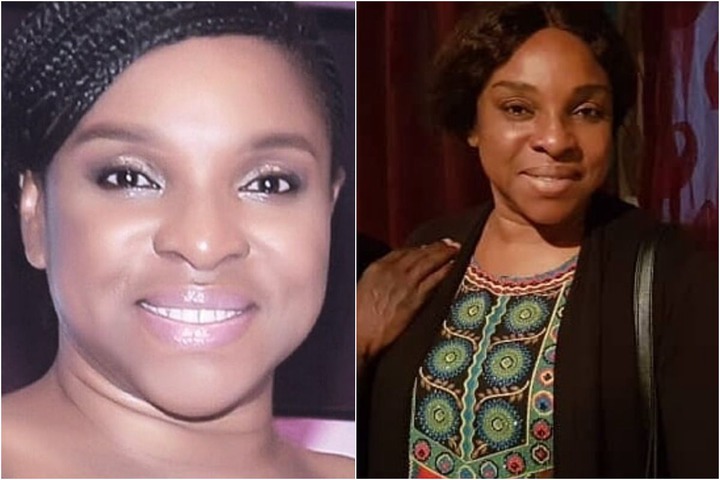 At the age of 53, she still looks the same as she did when she ruled Nollywood over a decade ago.
You are aware mummy Liz is now an evangelist, right?
She lives in Delta State with her husband and together they run a ministry called Freedom Family Assembly.
Our star is one blessed woman with three biological children and grandchild and we have all the beautiful pictures below for your viewing pleasure.
Born 29th April 1966 in Etinawa, a small town in Akwa Ibom State, Liz Benson started acting at the very young age of 5, since 1971.
She has been in the movie industry for over 2 decades and is regarded as one of the first ladies of Nollywood.
Liz Benson became popular when she got featured in Fortunes, a television soap opera in 1993. In 1994, her fame skyrocketed after she played a role in Glamour Girls, a home video hit that focused on prostitution.
Glamour Girls literally changed Liz Benson's fortune as the movie shot her into prominence and into the hearts of millions of Nigerian movie fans.
Surprisingly, just when her rating as a leading actress had begun to rise even higher than expected, Benson suddenly suspended her acting in 1996.
She became a born-again Christian and started preaching the gospel.
LIZ BENSON MARRIAGE AND HUSBANDS:
Benson suffered a tragedy while in her mid-twenties when she lost her first husband, Samuel Gabriel Etim.
In an interview, Liz said that she actually gained strength from her late husband's character and that made her able to carry on with her children after the loss.
After she became born-again, the Efik-born actress, took another shot at marriage. Liz Benson married her current husband, Bishop Great Ameye of Freedom Family Assembly in 2009 at the Rainbow Christian Assembly in Warri, Delta State. See photos from their wedding in 2009 below.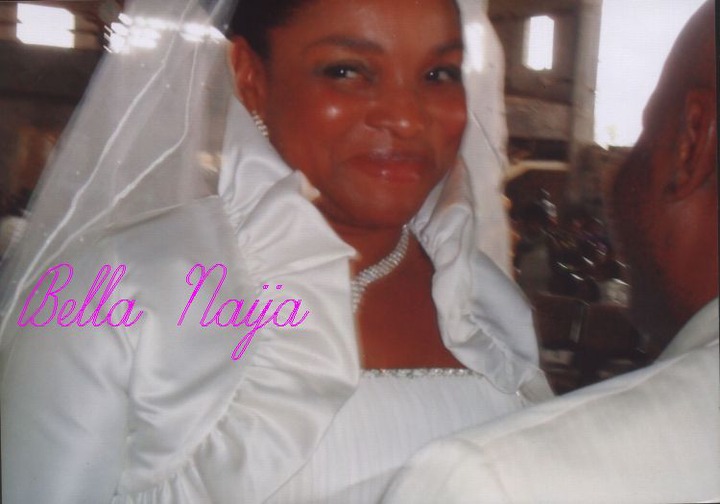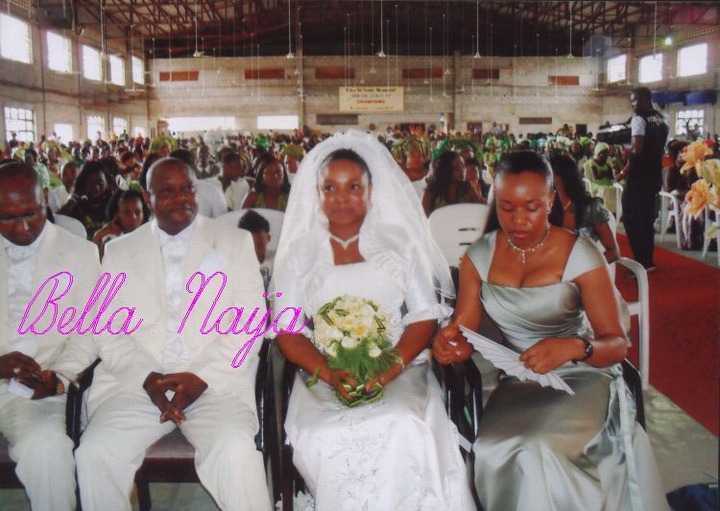 Together today, Liz and her husband, Bishop Ameye are deeply involved in a Christian Evangelical Ministry.
While Benson is an evangelist, her husband, Ameye, is a pastor in Warri, Delta State.
Liz Benson has also resumed acting.
MEET LIZ BENSON'S CHILDREN & GRANDCHILD
LILIAN ETIM is Liz Benson's daughter. She is a chef popularly known as Chef Leelee.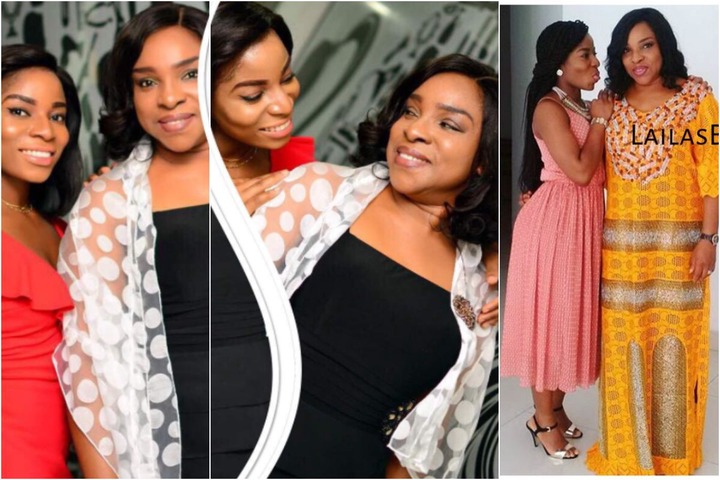 She wedded her husband Promise Ugochukwu Diribe in April 2017 and in 2019, they welcomed their first child and mummy Liz Benson's grandchild.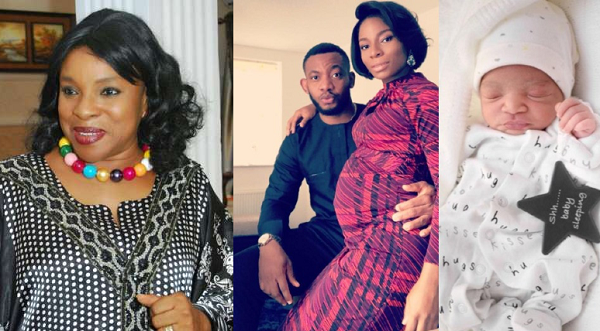 Lilian gave birth to their baby boy on October 1st, 2019. He has since been christened Elkanah Ugonna Diribe.
RICHARD & ROSELINE ETIM:
Richard and Roseline Etim are mummy Liz's son and daughter with her late husband. Roseline studied law in University of Essex UK while Richard and Lilian studied in Benin Republic.
See beautiful photos of Roseline below: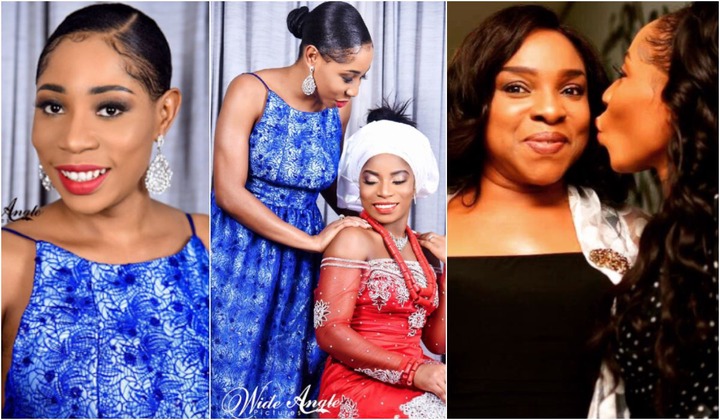 Here are more photos of Liz Benson with her children and her husband Bishop Ameye.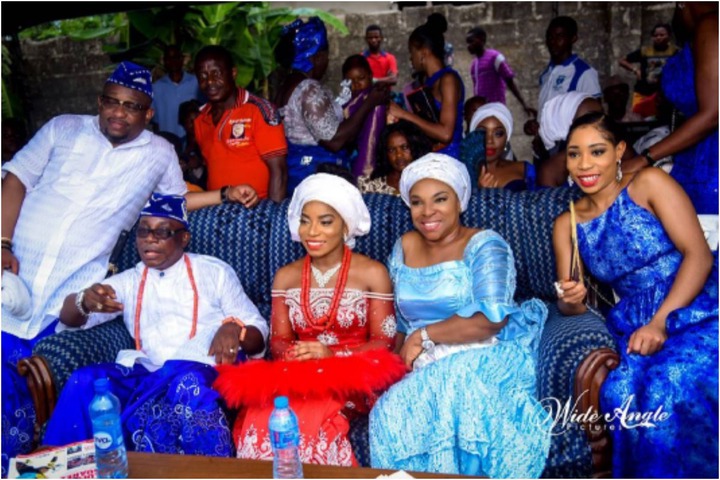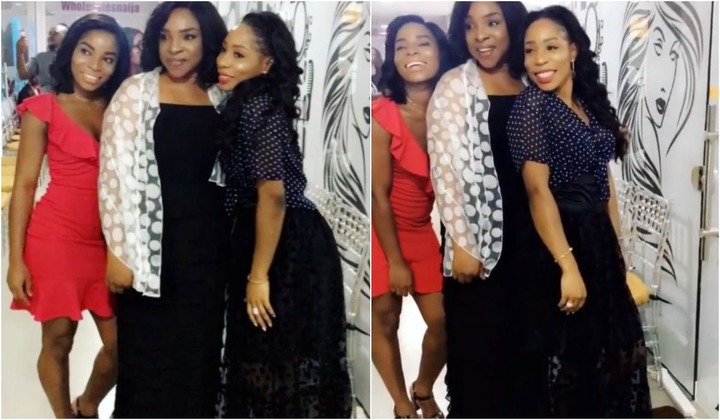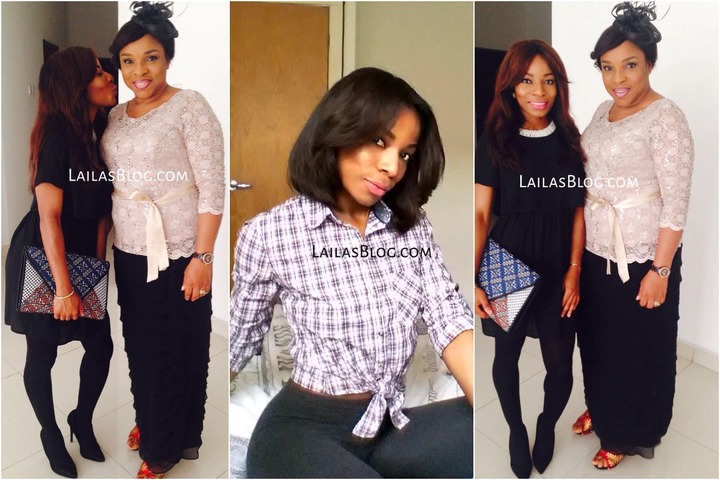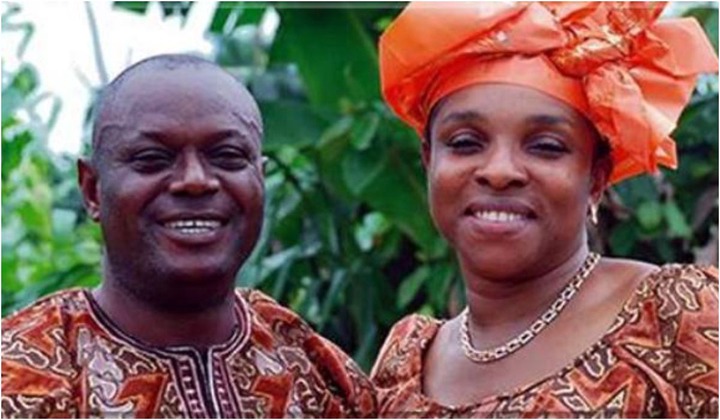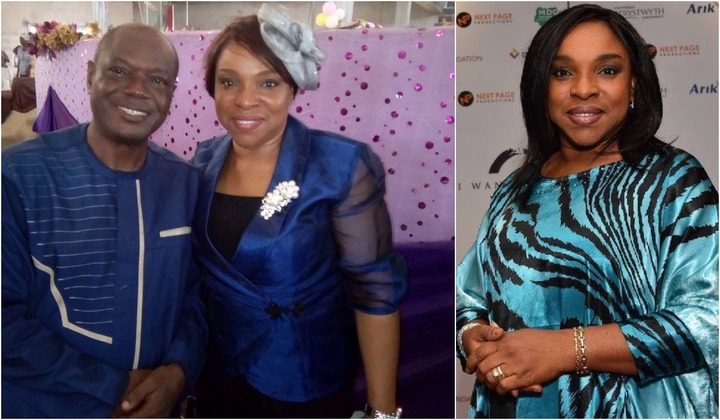 Don't forget to let me know what you think about Liz Benson's family in the comments.