Chief Imo, real name Longinus Anokwute AKA Chief Imo Worldwide AKA Chief Imo Comedy is the funniest Igbo man on Youtube.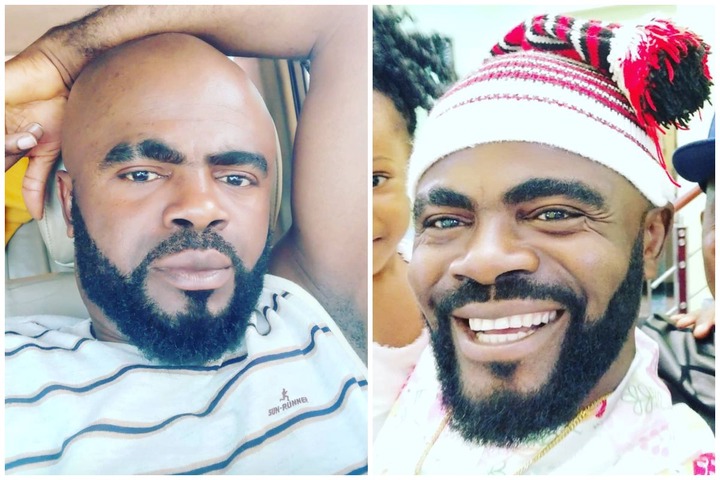 Laughter, they say, is the best medicine. Chief Imo delivers hilarious video loads of it everyday on his social media channels and now on DSTV Africa Magic and he has no plans of stopping or slowing down!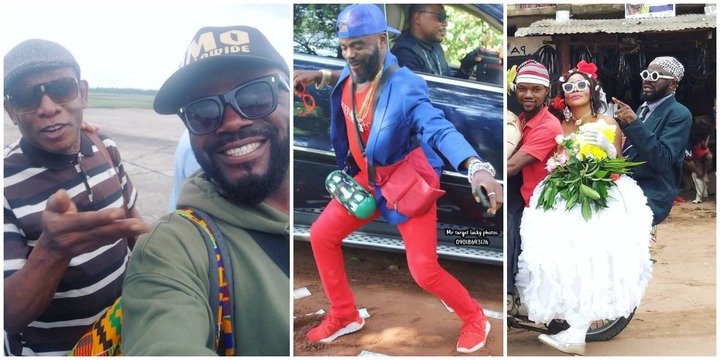 If you are among the people that think he is married to Sister Maggi in real life, so sorry to burst your bubble. Sister Maggi (real name Uche Nwakuche Eduzor) is not Chief Imo's wife.
There are also people who think Adakirikiri (real name is Okonkwo Uchechi) is his real life child.
Noooo – Adakirikiri is not Chief Imo's daughter.
It is only in their funny videos that Chief Imo is married to Sister Maggi and their daughter is Adakirikiri.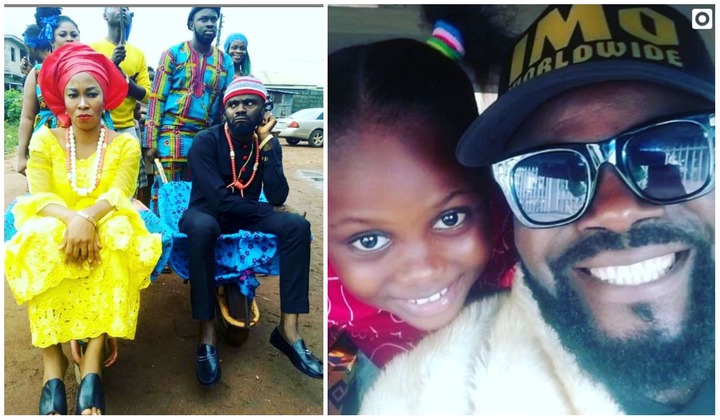 Scroll down to see Chief Imo's real life stunning wife and children below. Imo has been married to his real life wife for over 7 years now.
CHIEF IMO BEFORE THE FAME:
The popular Igbo comedian, Nollywood producer, scriptwriter, showbiz promoter and also a Nollywood actor was born in Umuduru Ekwe, Isu Local Government Area in Imo State, in a hospital called "Nnaji Hospital & Maternity".
Chief Imo is the last child of his parents, in a family of six – 4 boys and 2 girls.
Growing up, according to reports, was tough for Chief Imo as he wasn't born with a silver spoon.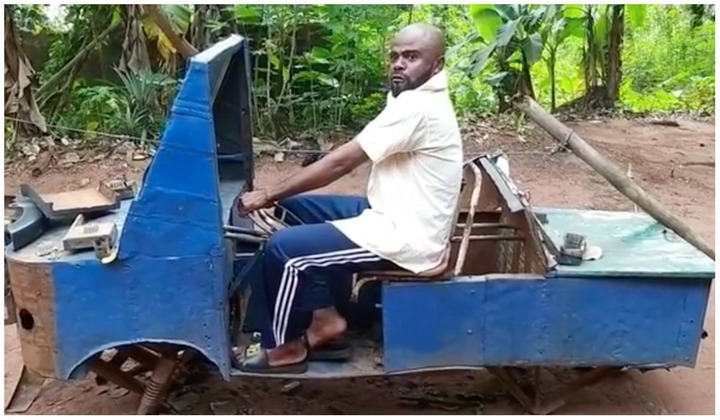 He was raised by his not well-to-do lovely mother and late elder sister. According to him, there was no uncle to run for help, as things weren't easy for for them.
The reports said:
"Chief Imo started his primary school at Ekwe Central school. After that, he went to the North to finish up at Army School Gombe. He came back to the village and had his secondary education at Ekwe Secondary school.
He later went back to Gombe for part of his Secondary education at Jss 2,3 – Gantu Secondary School.
His SS 1-3 was done at All Saints Secondary School Gombe, that was when he lost his eldest sister whom he was living with and had to come back home to Ekwe Secondary school.
HOW CHIEF IMO COMEDY DISCOVERED HIS TALENT:
According to Longinus Anokwute:
"There is a song I sing anywhere -"Chukwu si na afo gozie m o" (God blessed me from the womb). It all started from my childhood when I noticed I had the talent.
I am blessed from my mother's womb but many people never took me serious in life due to my funny nature.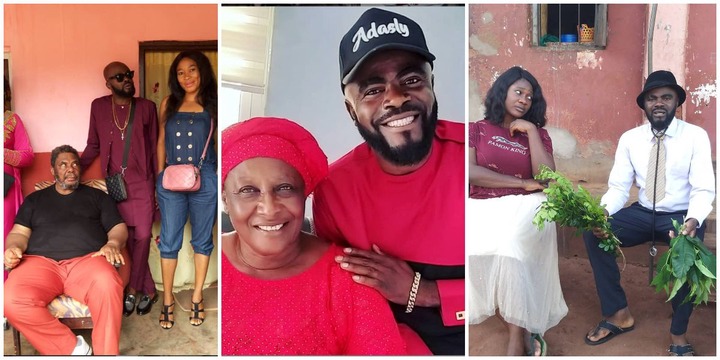 So many would say several discouraging things to me but I never looked back or allowed what they said to hinder me from succeeding for I know I have a goal which I must actualize.
I discovered my talent, a long time ago. Despite all the discouragement, I believe in God. That with Him all things would be made possible.
I have been in Nollywood, entertainment industry since the year 2000. I have been working so hard ever since then.
I have done so many movies, comedy, stage shows, music and each one of them, I must perform exceedingly gorgeous. I would make my co-actors laugh till they fell off their seat and they will be pleased with my performance and wish to hang around me all time.
Two years ago, I did a story and produced a film that sold very fast. That's how my story changed. I was able to listen and learn Igbo language, I used my local dialect in the movie.
After production I will go to marketers to help sell my product which they will all insult me in all manner. The film stayed with me for a year or more.
When it was God's time, someone called me immediately that my film was aired at African Magic. My story changed. I started receiving calls. The movie became a hit.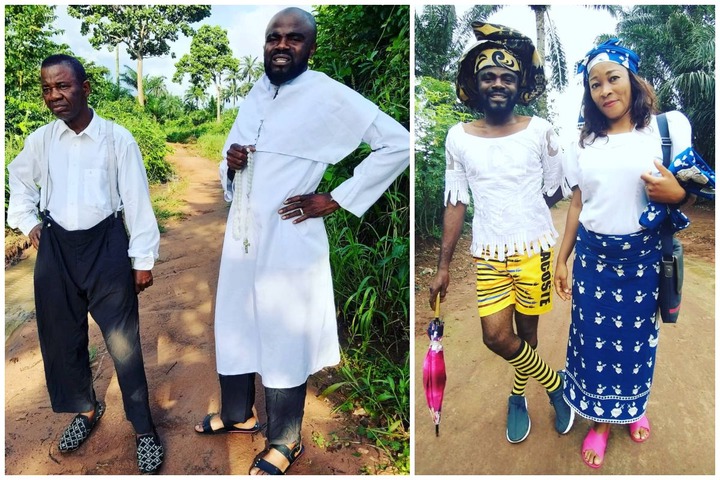 It's all about God's grace. When it's rough, you may not know that God is actually using the situation to prepare a better place for you."
CHIEF IMO'S WIFE & CHILDREN:
Chief Imo is married with 3 very beautiful children – 2 boys and a girl.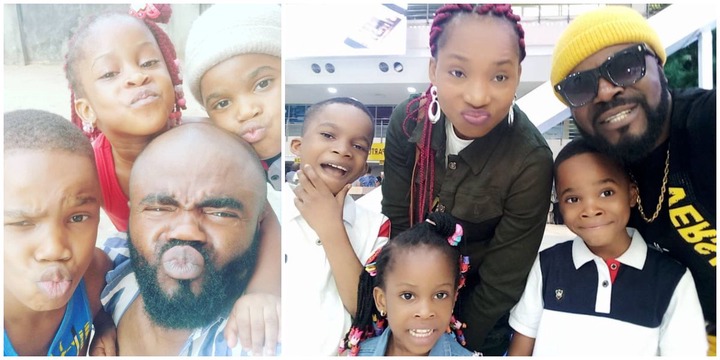 His sons are Mmesoma and Emma who are 8 and 6 years old.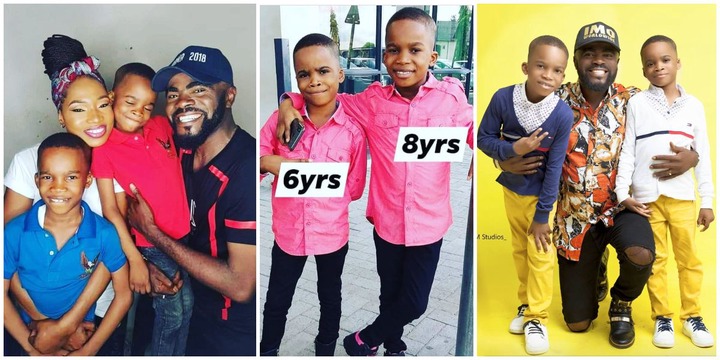 Chief Imo's only daughter is pretty.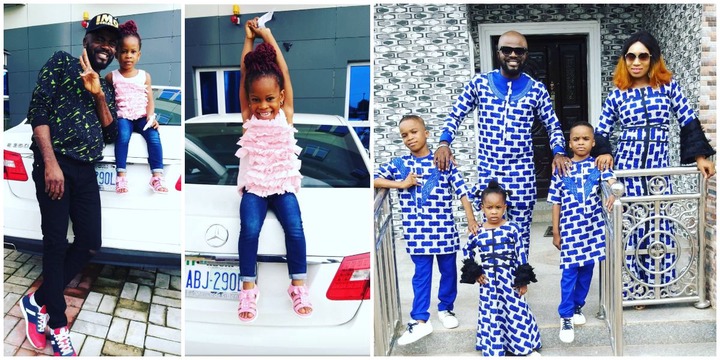 Read what he said about his family in an interview:
"I find the best relaxation in my home, because I have a pretty wife who understands me and the nature of my job.
Anywhere I am in the world, when it's time to go home I am happy. When I see my children, they jump on my back and play with me. I find comfort in the bosom of my family, not outside."
See Chief Imo and his wife.
He is indeed very blessed!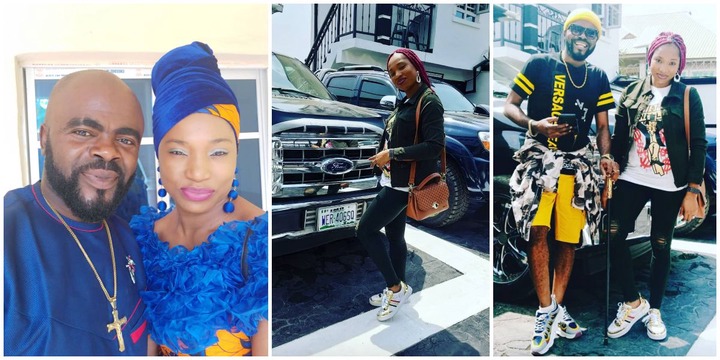 Don't forget to let me know what you think about Chief Imo's family in the comments.