Nigerian actor Olu Jacobs is one of the GREATEST and most RESPECTED actors in Africa.
If you are his fan, gather here let's celebrate this wonderful man.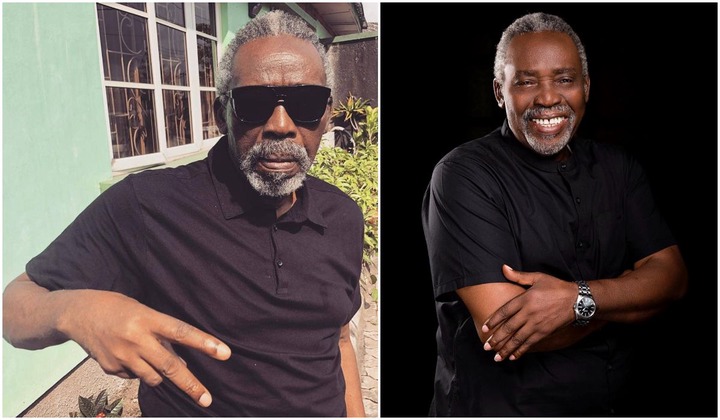 Born Oludotun Baiyewu Jacobs and fondly called Uncle Olu by his colleagues and teeming admirers, the Nigerian movie legend is 77 years old.
Uncle Olu has more than 40 years acting experience under his belt!
Trained at The Royal Academy of Dramatic Arts, England, Jacobs remains one of Africa's creative gifts to the world, having worked with various repertoire theatres in Britain and starred in some international, Hollywood movies.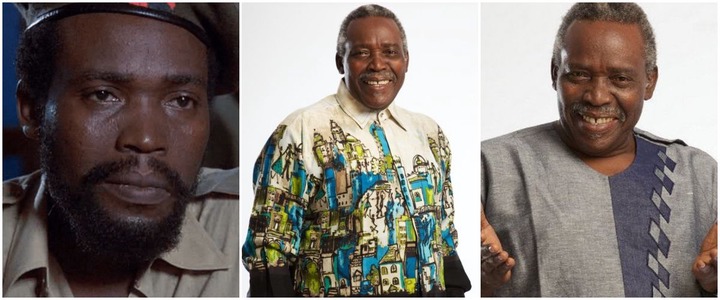 Olu Jacobs has distinguished himself as a godfather in Nollywood!
You know his ever beautiful wife, mummy Joke Silva, right?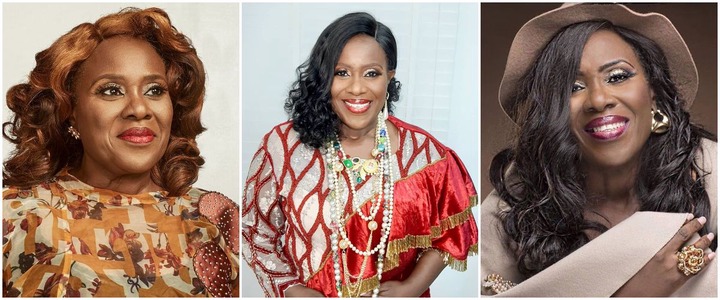 Do you know she is 58 years old?
Her husband, Uncle Olu was 19 years old when she was born.
Uncle Olu was 43 years old when he married Aunty Joke in 1985. She was 24 years old then.
They have been married for a solid 34 years!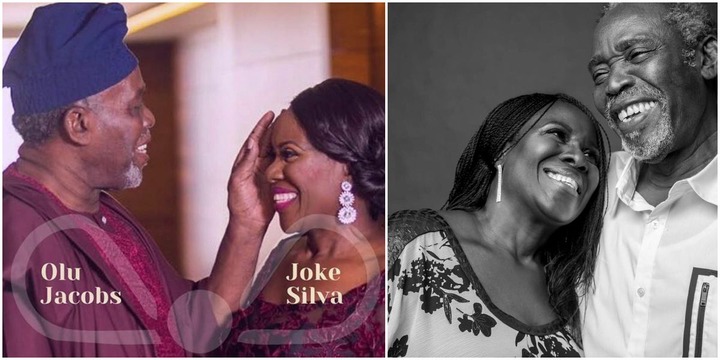 Are you also aware Olu Jacobs and his beautiful wife, lost their first child to the cold hands of death when their baby was just 10 years old? The baby died after being in a coma.
In an interview, Aunty Joke shared how their daughter's death deteriorated her husband's health when it happened.
If you want to find out how their first child died, continue reading below. Just promise me you won't cry too much.
Are you also aware Mrs Joke Jacobs is an adopted child?
Okay, let me break the whole gist down for you. Continue reading..
HOW OLU JACOBS FOUND OUT HIS WIFE, JOKE SILVA IS AN ADOPTED CHILD
The news that Joke Silva was adopted hit everyone by surprise but that is how it is.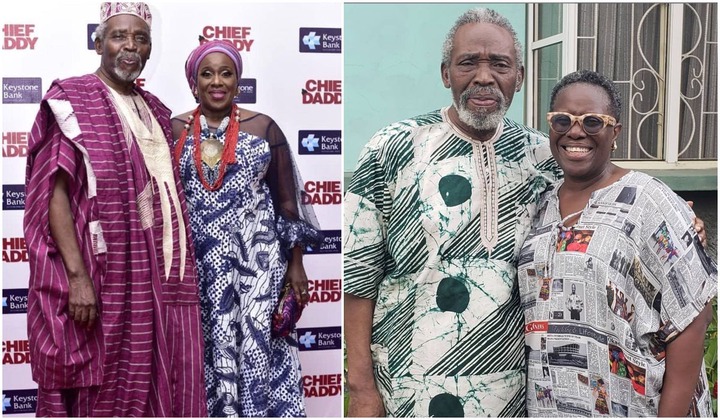 She was adopted over five decades ago from a foster home, run by the Red Cross in Yaba, Lagos.
The 58-year-old actress was adopted by late Chief E.A Silva, a reputable lawyer, the then Babajiro of Lagos and his wife, late Dr Abimbola Silva, a pioneering female doctor who died in July 2015.
See pictures of Joke's adopted mum and dad below: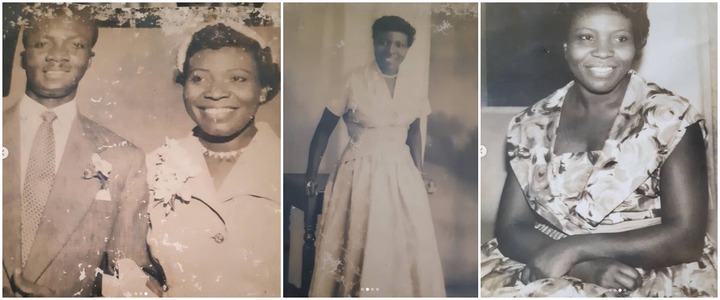 In an interview, Mrs Joke while explaining how she found out she was adopted said:
"I remember going out with my cousin and we met another big cousin. She introduced me as 'my cousin's daughter and this is Dr Silva's daughter.'
Then, the older cousin was like, 'Dr. Silva ke? Se Doctor Silva bimo ni? (meaning does Dr. Silva have a child?). Did Dr Silva ever have a child?'
I was so confused and when I got home I told my mum, 'I met this lady that says you never had a child.'
My mum froze and she said, 'Don't mind them, they are used to rubbish talk.'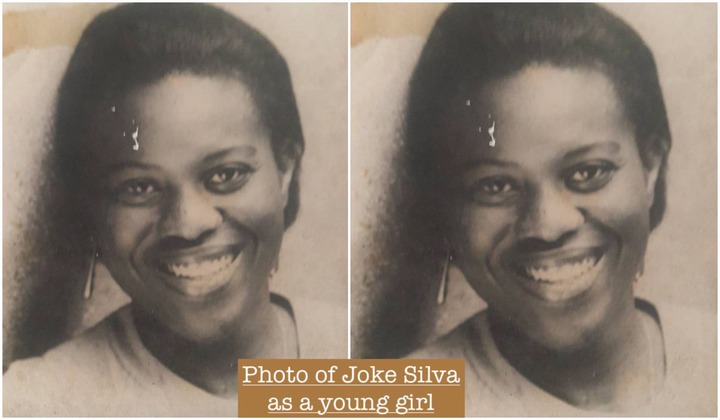 But I got to know years later when I wanted to travel and was looking for my passport where my mum kept it.
Since she was not around, I opened the box in her absence and I saw my adoption papers. I never discussed it with my mum because I felt it was something that would hurt her, that was why, it was kept secret from me.
Several years later, I brought home the one I wanted to marry and my mum asked my husband, if he knew I was adopted and he answered in affirmation that I had already told him.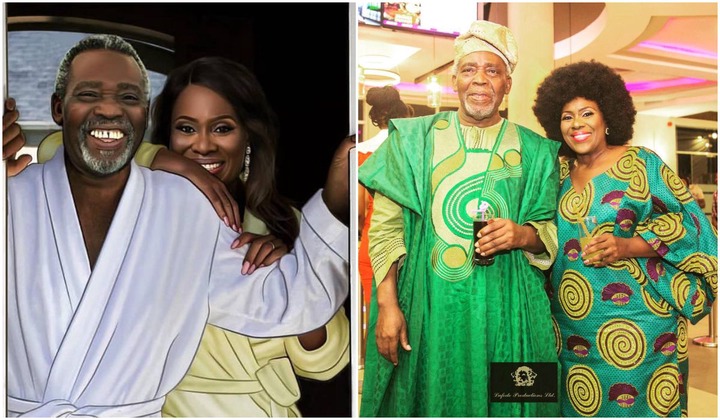 When I had children, I then realized that I needed to tell my children about my adoption. I don't want anybody to tell them in a way it wouldn't be supportive.
I called my children and I told them the ABC of my adoption story. They now told me that grandma had already told them.
It was then I learnt that somebody in my son's school had told him about his mum being adopted. He told grandma and grandma told him everything.
Little wonder, my mum and Soji, my son were very close. Till she died, my mum and my son remained inseparable.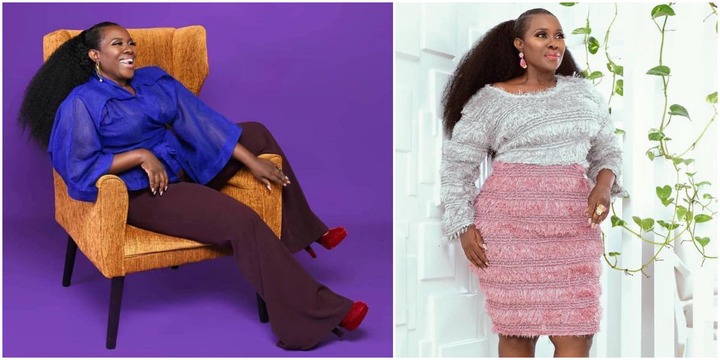 Even in their wills, I was well protected by my adopted parents. My Daddy being a lawyer said in his will that all his children, both adopted and biological, should be treated equally.
I was not stressed in anyway. We were all well taken care of till my mum died at the age of 89. At my age now, I still miss her but I know she has definitely gone back to her father.
On her sick bed I always sang her favourite tunes, she would be imputing the melodious tunes and she died singing to her Lord.
She had prepared her family before my coming into her life because I had an incredible big Silva family.
I have a very big family, I am the first daughter, I carried the responsibility of a first daughter.
Everybody in my family cannot take any decision until sister Joke has come. I can't call my parents adopted parents. They are my parents."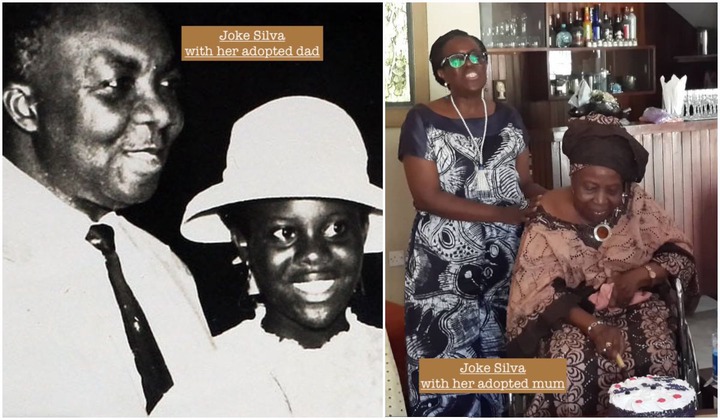 OLU JACOBS AND JOKE SILVA'S WEDDING DAY:
Legend Olu Jacobs married his beautiful wife Joke Silva November 16, 1985 when he was 43 years old and she was 24 years old. See them together back then.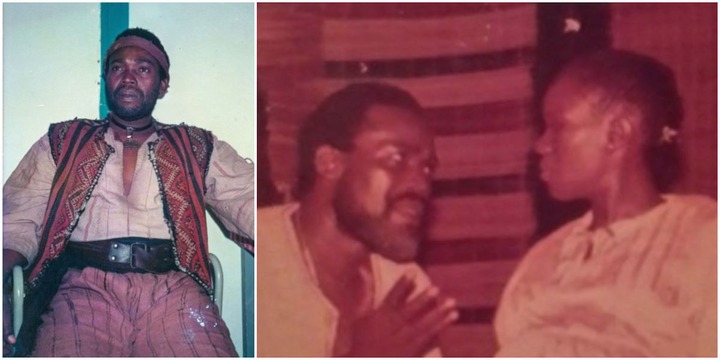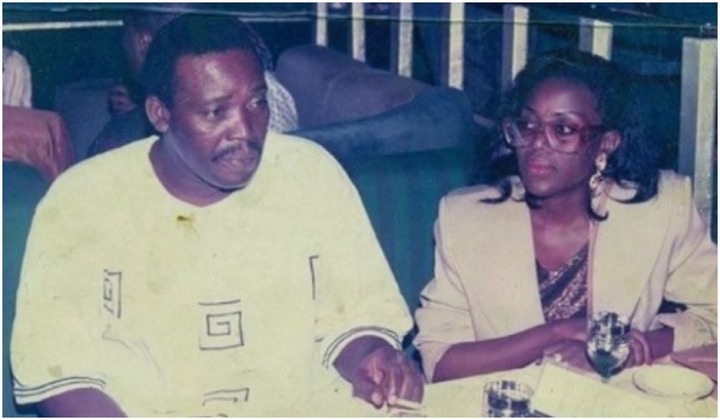 The couple met in 1981 at a film rehearsal, instantly fell in love and courted for a few years before walking down the aisle in 1985.
They have been married for a solid 34 years and their love has not slowed down or gone cold since then.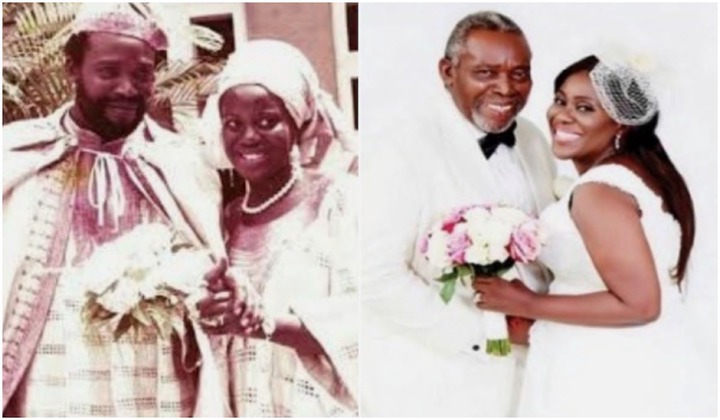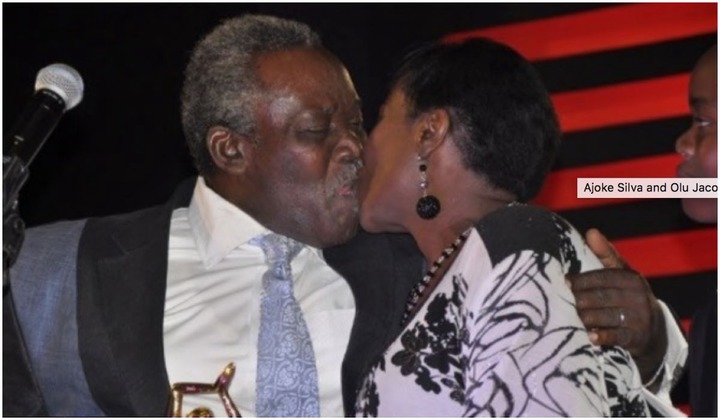 When he was asked why his wife still bears her maiden name, Olu Jacobs answered:
"She is her own individual.
When I met her, she was an actress known as Joke Silva so why should marrying me now deny her and her audience her name. She is Miss Joke Silva who is Mrs. Joke Jacobs. It is as simple as that.
People now begin to say what they like. They have even written that we are separated and all sort of stuff.
When she is working, she is Joke Silva but she is Mrs. Joke Jacobs at home."
Joke Silva however surprised all when she said she almost ended her marriage with Olu Jacobs several times when they were much younger.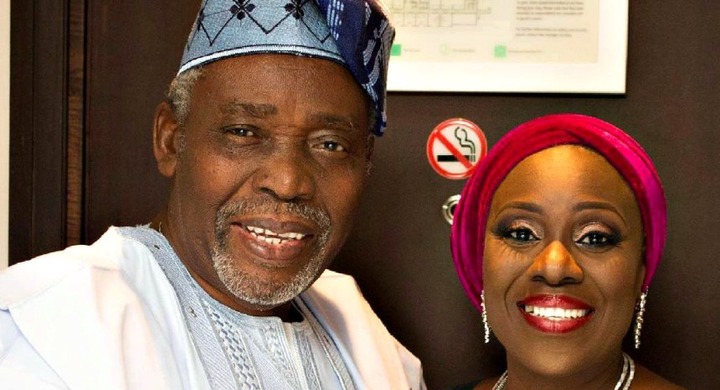 Recalling what happened, Mrs Joke said:
"It happened a lot. I recall a particular incident that happened when we just had our first baby. It turned out to be a learning curve for me.
Olu had just come back from set apparently what happened was that he was still in that character that he had just played on set.
So we were just talking and he just started shouting and I was like, "Is it me you are talking to? Do you think I don't have a father?"
So I packed my clothes from the drawer and I dumped it in my car, carried my baby and I remember our landlady lived at the back of our compound.
So, she came out and started shouting, "Joke, where are you going to?'' I told her I was going to my father's house.
When I got home, the first person I see is my mum and she said what are you doing here?
I began ranting and she said you don't have a house or a room here, you better pack your bags and go home.
My father sort of understood where I was coming from. Funnily, my husband called and asked, "When are you coming home?"
That was the first time and I did it a couple of other times."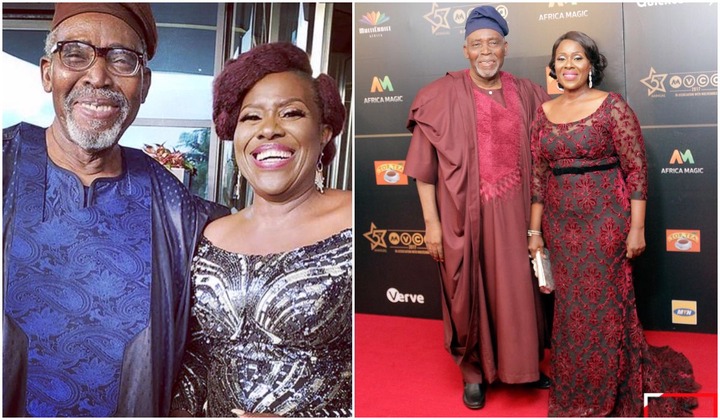 When they celebrated their 33rd wedding anniversary last year, Mrs Joke had nothing but sweet praise for her loving husband, who she said is the king of her heart. In her words:
"33 years and counting…for all we are and all we have achieved.. so far…thank you Lord. It's all by Your Grace. Happy Wedding anniversary, Oludotun Baiyewun. King of my Heart!"
HOW OLU JACOBS AND JOKE SILVA'S FIRST CHILD DIED AT 10 YEARS OLD.
Uncle Olu and his beautiful wife were proud parents to their daughter and first child Dayo Jacobs before she died at the age of 10.
Dayo Jacobs died due to an undisclosed illness. There are no pictures of her online.
About how she died, Mummy Joke said:
"I have memories of my firstborn Dayo who died at the age of 10 and a half years.
She was in coma and my husband would not allow them remove her from life support until my mom came. He needed my mom's approval then because grandma was so close to Dayo, they were inseparable.
She gave the go-ahead for her to be removed by saying she was better up there than making her suffer on life support.
My mum was the one that saw us through because my dad already had a stroke and couldn't be of help at all then.
I remember when my mother saw the health of my husband, who was deteriorating over the death of our daughter. She gave my husband a cheque of a hefty sum to go and complete the house we were building then.
But because of how arrogant our husbands could be on matters like that, he rejected the offer of his mother-in-law, and quickly gathered himself together to go and complete the house.
After Dayo's death, Uncle Olu and mummy Joke went on to have their two sons – Olusoji and Olugbenga Jacobs. See their family picture below.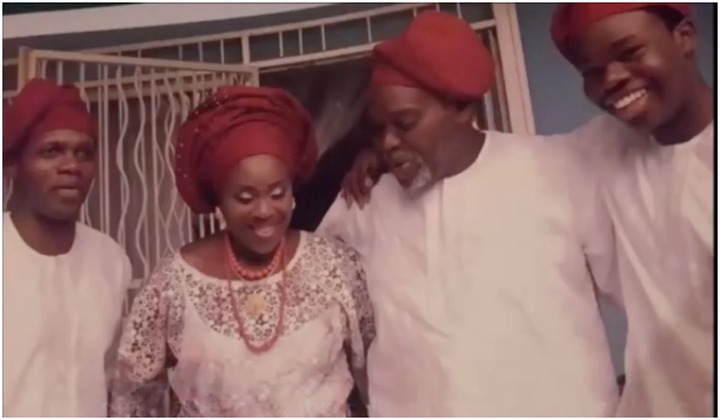 OLUGBENGA JACOBS:
Olugbenga is Olu Jacobs' baby of the house. He recently clocked 20 years old in August 2019.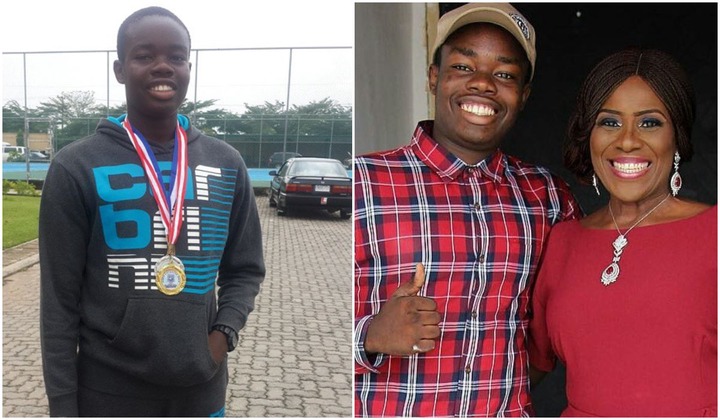 During his birthday, his mum celebrated him saying:
"@Gbenga Jacobs poet..athlete..dancer..actor..director…😀Welcome to your 20s…welcome to a decade of discovery and strengthening…I am grateful for your joy in your faith. Have a great year ahead🤗.💝
OLUSOJI JACOBS:
Olusoji is Uncle Olu's first son. Olusoji is the General Manager of Lufodo Production. Lufodo is a part of Lufodo Group, a company owned by the Jacobs family. He is 31 years old.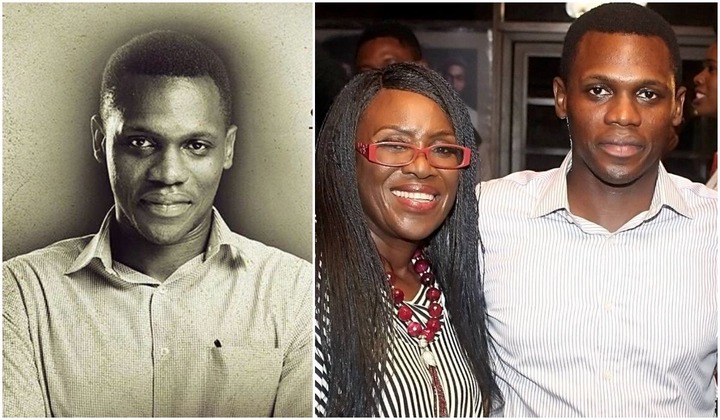 To celebrate her baby's birthday, mummy Joke wrote in an Instagram post:
"HBD my darling Soji. GM Lufodo Group ..dedicated…focused.fighter for his beliefs…no nonsense guy.
Love you loads my daudu..God give you blessings without number and mercy and favour without end. May He continuously keep you in the palm of his hand ….
You are the head always…never the tail…have a great day😚😚😚😚
Olusoji tied the knot with the love of his life, Boma Douglas in a huge, emotional ceremony in Lagos in 2018.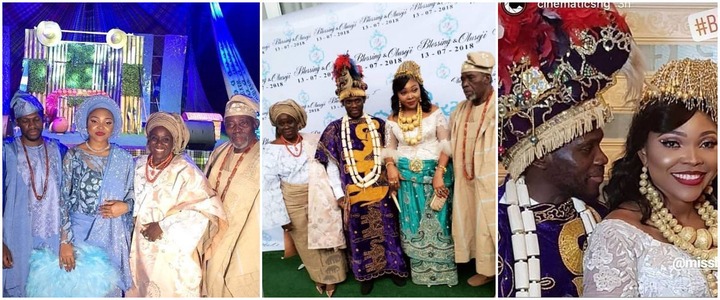 And in 2019, they welcomed their first child, a baby girl named, Oluwasoromidayo Atarah Owanemi Abimbola Jacobs.

The baby was born in Maryland, United States of America and she bears Dayo, same name with her late aunty Dayo Jacobs, Uncle Olu and mummy Joke's first daughter that passed away.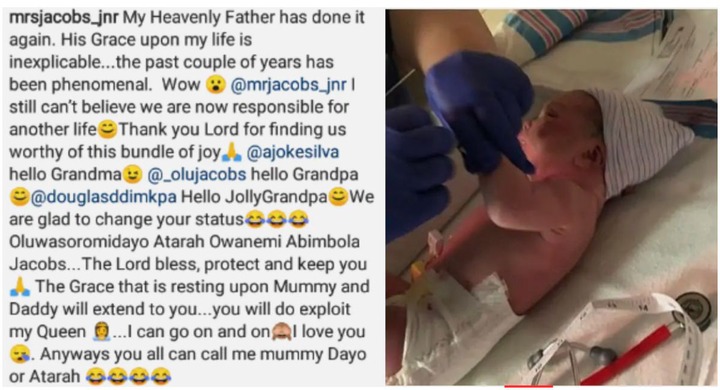 What a blessed man Olu Jacobs truly is!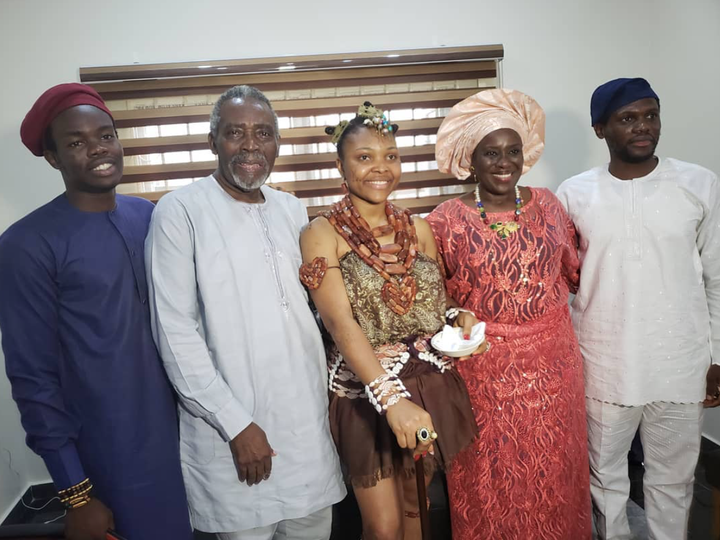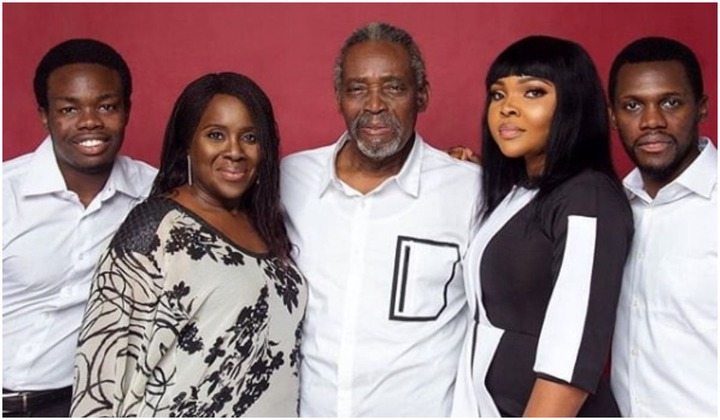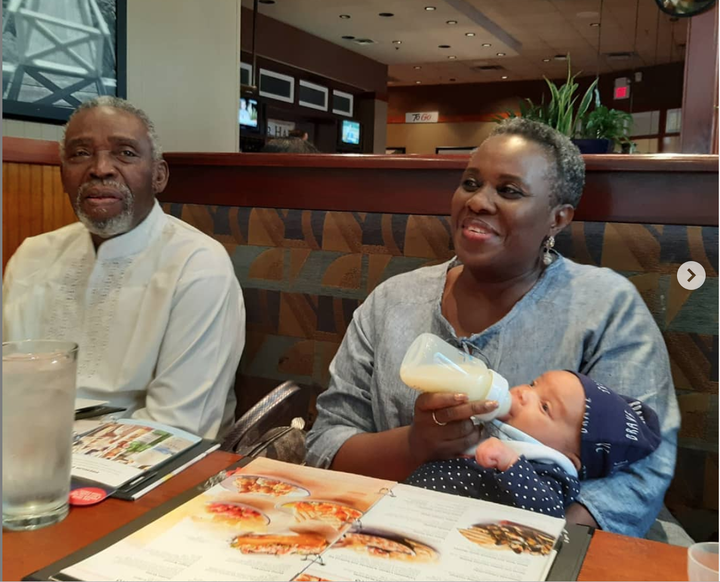 Don't forget to let me know what you think about Olu Jacobs' family in the comments.