The Christmas season is upon us. A lot of travelling happens during this period.
Please always ensure your driver to anywhere you are going to drives safely.
Remember, you are better late than never to any event. Never drink and drive. Ensure you obey every road safety rule.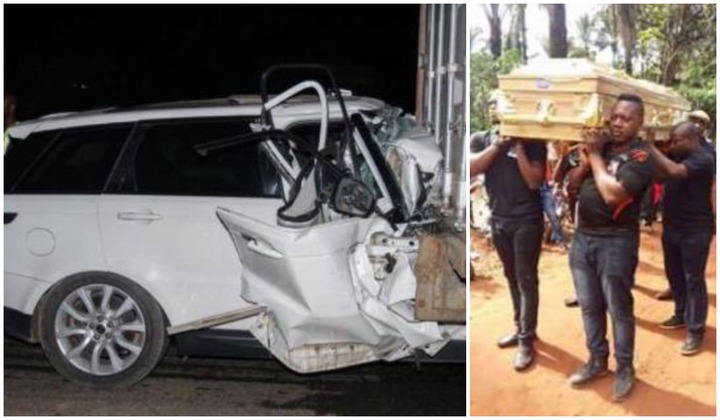 The beloved Nigerian celebrities listed below are not alive to enjoy this Christmas with us because they got involved in fatal accidents, some were not through their fault but they still passed away in these accidents.
Please remember to say a prayer for their families. May God continue to console them.
OSARETIN IGBINEDION:
Ex- Edo state Governor, Lucky Igbinedion lost his son in a ghastly motor accident in America February, 2019.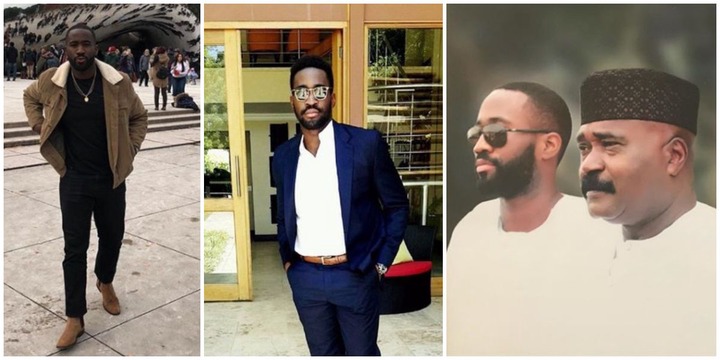 Osaretin Igbinedion, 23 year old second son of Chief Lucky Igbinedion and his nephew, Esosa Oyemwense (21 years) died in a fatal auto crash in Texas, United States around 3am February 16 when their car collided with an 18 wheeler.
The former Governor's son graduated from the University of Pittsburgh's College of Business Administration with a degree in marketing, and a minor in economics. He also bagged a Masters degree in International Management from the Northeastern University.
"DO GOOD" ACTOR OLIVER DUKE:
Nollywood actor Oliver Duke alias Sylvanus of the Do-good comedy series died after a car crash on his way back to Lagos from Eket, Akwa Ibom after attending his mother's burial.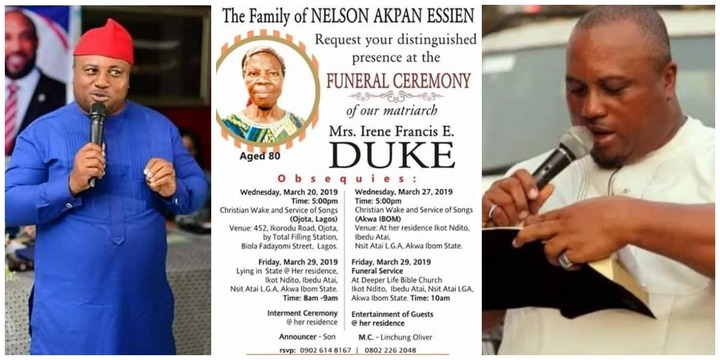 Sylvanus died from injuries he sustained in the fatal accident April 2019.
CHIDINMA MBALASO:
Koko Mansion reality TV star, Chidinma Mbalaso rose to fame after she became the second runner up in the Koko Mansion 2009 reality TV show organized by Nigerian music icon, Dbanj.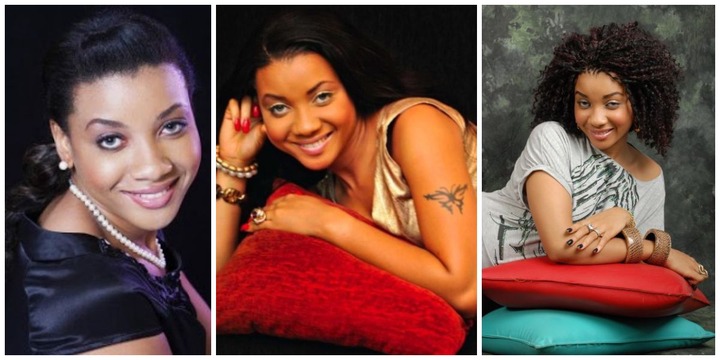 The 200 level undergraduate of University of Abuja died on March 25, 2011 at the age of 22, following a ghastly motor accident on her way back to Abuja from Kaduna.
Chidinma had travelled to Kaduna to pick up her car, her first car but unfortunately died before she could reach home with the car.
A motorcyclist had unexpectedly run into her lane and while trying to avoid hitting the motorcyclist, she lost control of the car.
Reports say Chidinma was rushed to the hospital. She had been in a coma and needed blood, but died before help could come following an inability to get matching blood in time.
MC LOPH:
MC Loph was on his way to his village along with his elder sister for his traditional marriage when their car suffered a ghastly car crash and they died.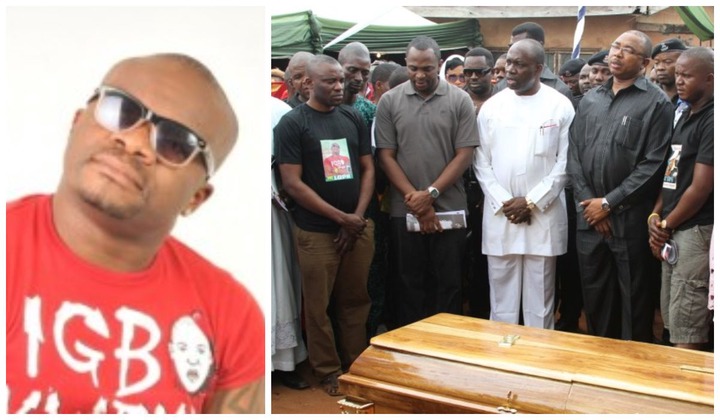 They died on September 14 2011.
MC Loph was known for the song Osondi Owendi feat Flavour died on September 14 2011.
Eye witness said that the talented rapper ran into a big pothole, skidded off the road and plunged into a ditch on that black Wednesday afternoon.
MC Loph's fiancee who was pregnant at the time later gave birth to a son. MC Loph died aged 38.
JT TOM WEST:
JT Tom West's career ambitions were tragically cut short when he died aged 41 in a fatal auto accident while returning from a movie location after a late night shoot.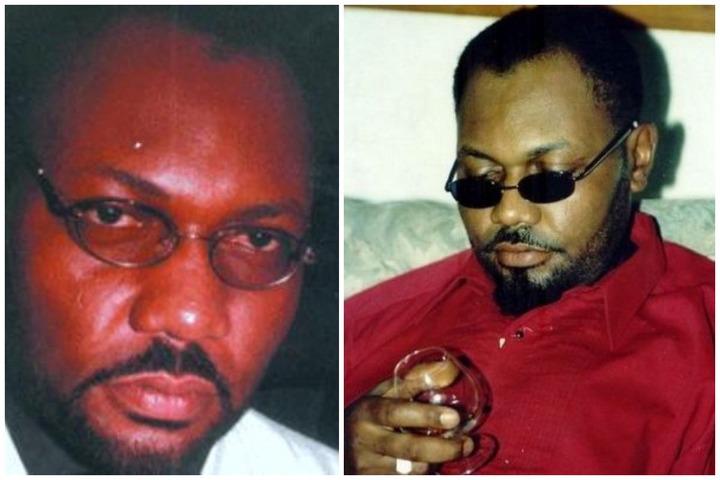 JT Tom West died September 28 2006.
CHRIS JEYIBO:
Koga Studios owner Chris Jeyibo died in a car accident after his white Range Rover SUV rammed into a parked truck in the early hours of Friday, October 7 along Magodo road, Lagos.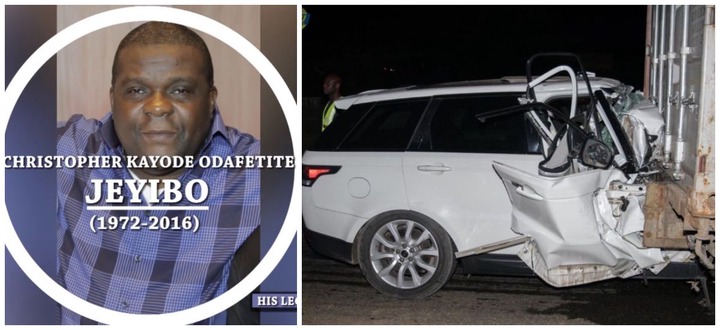 The media expert was on his way home when the tragic incident happened.
DAGRIN:
Beloved Nigerian rapper Dagrin died at 6p.m. on Thursday, April 22, 2010, exactly eight days after he was involved in a ghastly motor accident in front of Alakara Police Station, off Agege Motor Road, Mushin, Lagos.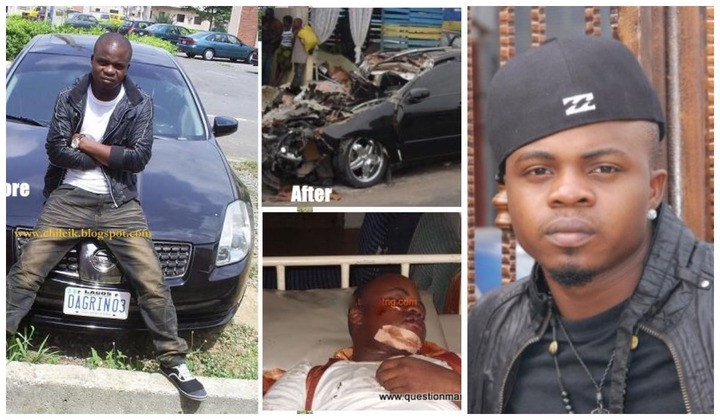 Dagrin whose real name was Oladapo Olaitan Olaonipekun died at the age of 22.
CD JOHN:
The Nigerian entertainment industry suffered a painful loss when fast-rising comedian, Chijioke John, better known as CD John, was pronounced dead on March 24, 2011.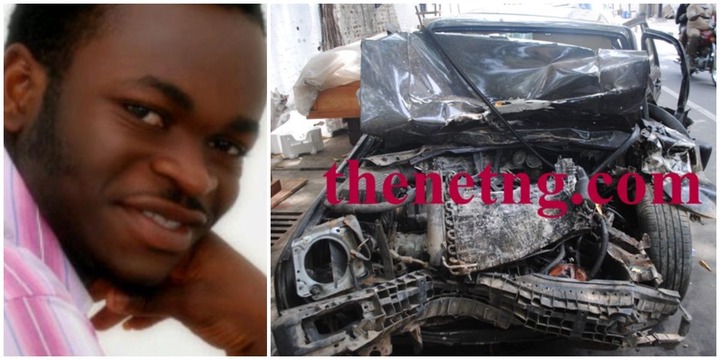 He passed on at St. Nicholas Hospital, Lagos after a fatal car crash while returning from Harrysong's debut album listening party in a convoy of three cars, including a car of the Gulder Ultimate Search Season 7 winner Kunle Oluwaremi.
CEEJAY PEREZ:
Nollywood actor, Ceejay Perez died in a fatal car crash in Onitsha, Anambra State. The accident occurred when their driver lost control and ran into a drainage.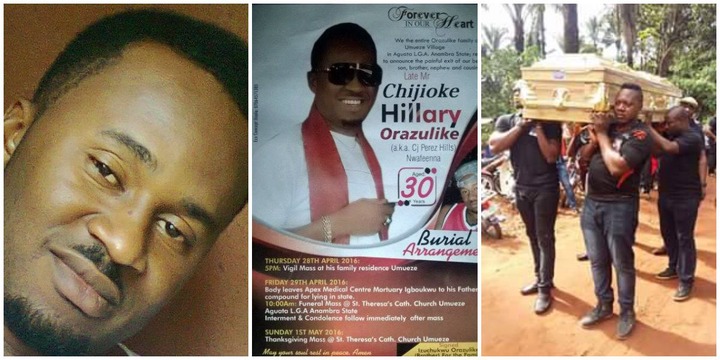 Perez and four other passengers of the vehicle died on the spot.
Perez, who hailed from Isuofia in Anambra State, before his untimely death featured in some films produced in Asaba, Delta State.
He died on April 1 2016.
JUGGERNAUT:
Afrobeats singer Juggernaut signed under Seun Kuti's record label, Black Haus Entertainment died in the early hours of Sunday, September 30 2018, when the car he was driving rammed into a truck which was emitting smoke from its exhaust, yet had no functioning rear light.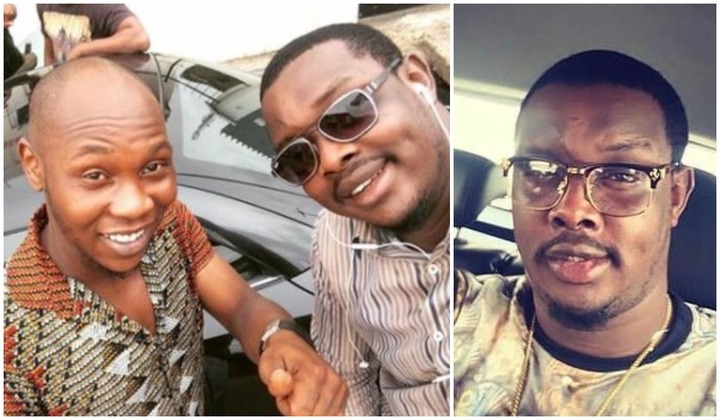 The rapper, whose full name is Egbeoluwa Ademilade, was buried on Tuesday, October 2 2018.
AHMED ISHOLA DUROJAIYE:
Yoruba actor, Ahmed Ishola Durojaiye, popularly known as Alasari, died on March 20, 2011 at Federal Medical Centre (FMC), Abeokuta, where he was been treated following a ghastly accident he was involved in along Lagos-Abeokuta expressway.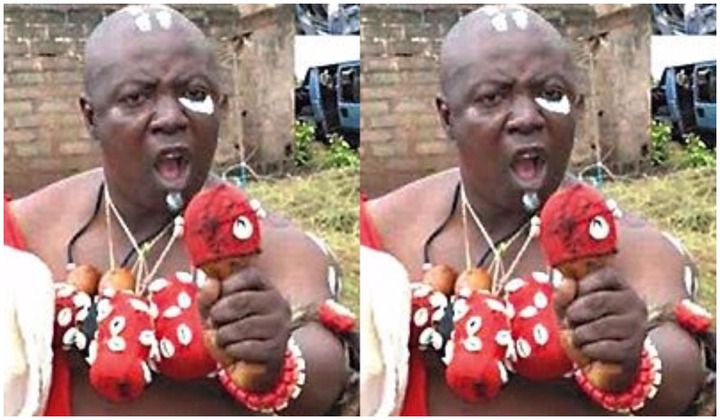 Durojaiye was on his way to Abeokuta to promote his forth-coming movie, titled Omo Night Club, when he met his untimely death.
Five years later, one of the late actor's widows, Adeola also passed on after a motor accident on Friday, April 22, 2016.Reports say Adeola was alighting from a commercial motorcycle, popularly called Okada, when she was hit from behind by an oncoming truck. She died instantly.
According to an eyewitness, "The truck crushed the woman from behind as she was trying to disembark from an Okada. She died instantly."
FRIDAY UGWU:
Nollywood actor and film producer Friday Ugwu popularly called "Okaka De Don" was returning from a club when a trailer ran him and his friend over and crushed them to death.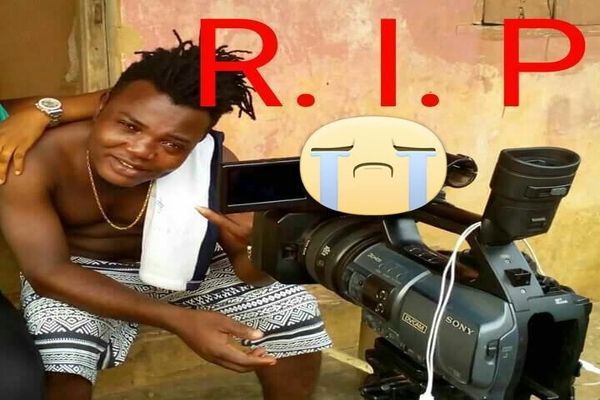 This happened on a Saturday night in September 2017 along Lagos-Badagry road.
EBERE LARRY EBERE:
Ebere Larry Ebere popularly known as Cornel, a Nollywood sensation back in the early days of Nollywood died after a ghastly car crash which later claimed his life in April 2019 in Asaba.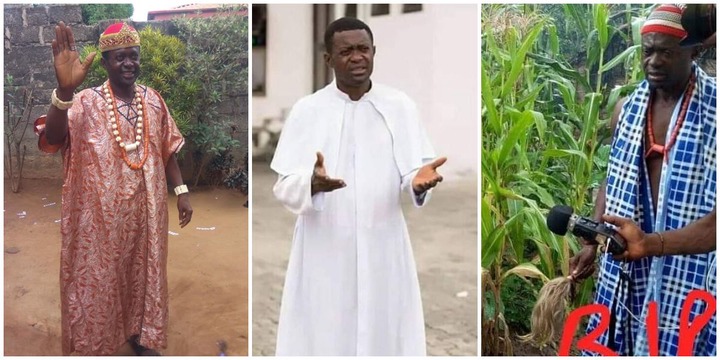 Ebere Larry Ebere became the first on the list of Nigerian celebrities who died in car crashes in 2019. He died a couple of days after a head surgery following the accident.
Before his death, Ebere Larry Ebere featured in a good number of Nollywood films.
SAKIRU BALOGUN:
Sakiru Alabi Balogun, an All Progressives Congress (APC) politician on Friday, July 21 2017, died in an auto crash in Lagos state.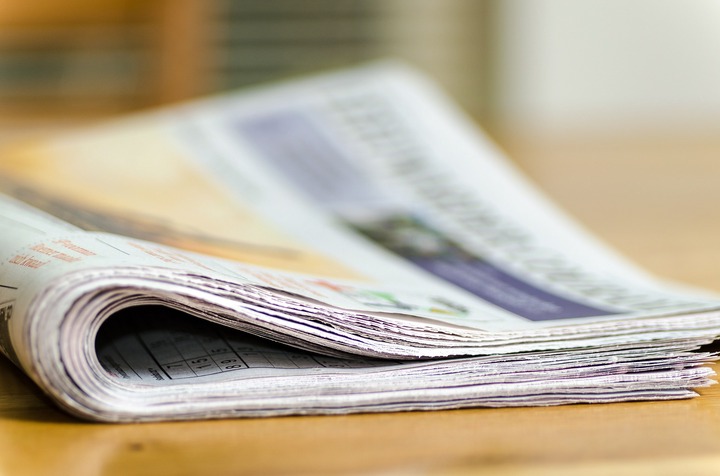 The accident involved a LAWMA truck, a four-feet container and late Balogun's Special Utility Vehicle jeep.
The politician was going to the council secretariat when the driver of a PSP truck lost control of the truck and rammed it into Balogun's Toyota 4runner.
52-year-old Balogun died on the spot, reports said.
May their souls rest in perfect peace.